BGRMods has released a mod kit for PS3's dualshock 3 controller, which enable rapid-fire and taking no more than 2 minutes to install without needing any solder, glue or tools.
Check what BGRMods says about it:
What does it do?
The PS3 INTENSAFIRE™ enhances the newer PS3 Dual Shock 3 controllers allowing them to transform to rapid fire controllers. The 8-mode sleeper settings, include rapid fire to the R1, R2 and "X" buttons. There are 8 total modes with 5 preset modes and 3 user customizable programmable modes. It uses the D-Pad to toggle modes, and on and off. Usable in all PS3 Games, including gamer favorites: KillZone 2, The Call of Duty series, BattleField Bad Company 2, and other current and future first person shooter and fighting games. The IntensaFIRE promises to bring your gaming to the next level.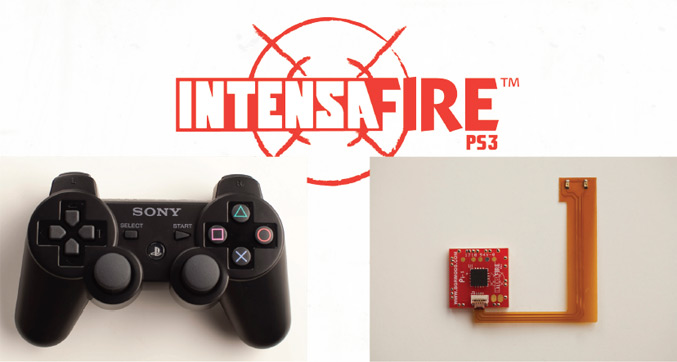 How is it better?
Rapid-fire mod kits exist. The PS3 INTENSAFIRE™ however, is a complete user programmable rapid fire kit that you can install yourself…EASILY. There are controllers on the market, prefabricated, that do what the PS3 INTENSAFIRE™ offers, each controller going for well over $150. We offer a kit that is extremely simple to install, taking no more than 2 minutes with no tools for less than half the cost of the prefabricated units. Other mod kits require drilling, wiring, gluing, and deconstruction of your controllers. The PS3 INTENSAFIRE™ is a snap on clip that needs none of the above tools. Connect the PS3 INTENSAFIRE™ flex board to the controller and you're ready to go!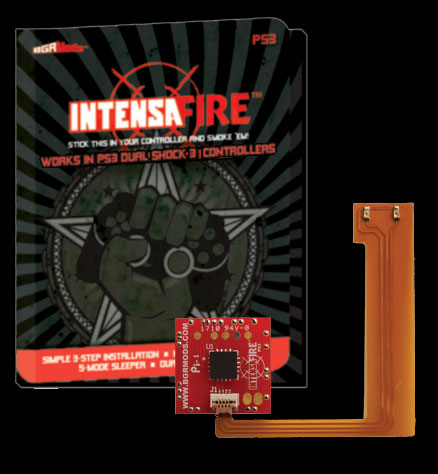 The PS3 INTENSAFIRE will be available starting May 21 for $69.95.