Only this spring, for the first time ever in the franchise and brought to you by the developers Turn 10, "The Exotic Car Pack" for Forza Motorsport 3 will introduce a variety of rare boutique brands. Starting today, ignite your car collecting passion only for four hundred Microsoft Points on the Xbox LIVE Marketplace for the Exotic Car Package that features ten distinctive vehicles that represent real automotive power and design.
The new "Exotic Car Pack" features the SSC Ultimate Aero, the Guinness World Record holder for the fastest speed ever achieved by a legal car on a road, which is 257 miles per hour.
The "Exotic Car Pack" for "Forza Motorsport 3" will also feature ten stunners that come ready to race and tune:
* SSC Ultimate Aero
* JOSS JT1
* Weismann GT MF5
* Devon GTX
* Spada Codatronca TS
* Spyker C8 Laviolette LM85
* Mosler MT900s
* Q1 Rossion
* Radical  SR8 LM
* Gumpert Apollo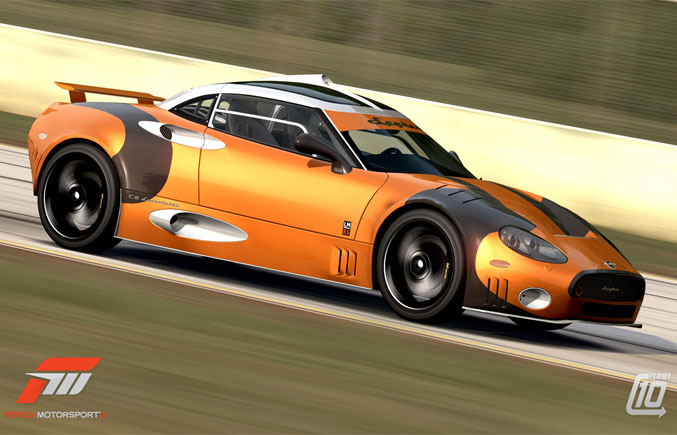 For car fanatics that want to taste a little of this amazing download, the developer Turn 10 is offering a free downloadable car of the month – Spyker C8 Laviolette LM85. The LM85 will give players of "Forza Motorsport 3" the opportunity to race one of the rarest most unique cars in the world. Only twenty four real life LM85s will be manufactured, but for those of you who have your copy of "Forza Motorsport 3" that is not a problem, as you will get behind the wheel and feel the excitement for yourself when you accelerate from 0 to 60 in under 4.5 seconds.
"Forza Motorsport 3" is rated PEGI 3+ and is now available for download globally.