Xbox 360 today invites you to experience more fun, more entertainment and more ways to connect with friends and family at an even better value. Beginning Aug. 28, the price of an Xbox 360 Elite console will drop by $100, now priced at just $299.99 estimated retail price (ERP) in the United States. On top of that, the Xbox 360 Pro console will now be priced at $249.99 (ERP), reflecting a price reduction of $50, while supplies last. Starting at just $199.99 (ERP) for the Xbox 360 Arcade console, Xbox 360 puts all your entertainment in one place so you can play games, watch movies and TV shows, listen to music, and, coming this fall, keep up with your Twitter and Facebook social circles, all from your Xbox 360.1 And, as announced earlier this year, the Xbox 360 you buy today will work with code-named "Project Natal" and controller-free gaming in the future.
"With the holiday season right around the corner, it's already time to start looking for entertainment and gifts that everyone will enjoy," said Shane Kim, corporate vice president of strategy and business development for the Interactive Entertainment Business at Microsoft Corp. "If you're looking for deep experiences that don't require deep pockets, now is the time to purchase an Xbox 360. We've got the best games, a vast library of TV shows and movies, new music experiences, more ways to connect friends and family, and so much more on the horizon including 'Project Natal' — no controller required."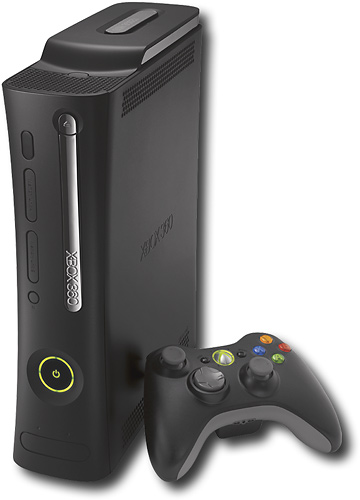 Having an Xbox 360 at the center of your living room provides entertainment for any occasion. Whether you're a casual or hardcore gamer playing single player or with friends, you can enjoy hundreds of titles that fit your gaming style. Watch thousands of movies and TV shows, listen to music, and view photos in the comfort of your home. And share the fun with friends and family around the world through Xbox LIVE:
Games for everyone. Enjoy Xbox 360 game favorites such as recently released EA SPORTS "Madden NFL 10" in high definition and continue the fun through the holidays with a lineup that is sure to entertain every type of gamer. Families and friends can get together to build a famous foursome and relive the music of the Fab Four with "The Beatles: Rock Band." For those who crave action, players can tear up the tracks of "Forza Motorsport 3"; jump back into the "Halo" universe as an Orbital Drop Shock Trooper in "Halo 3: ODST"; or deploy for combat with this year's highly anticipated title from Infinity Ward, "Modern Warfare® 2," the sequel to the best-selling first-person action game in history, "Call of Duty® 4: Modern Warfare."
More ways to connect. Xbox LIVE, the industry-leading online gaming and entertainment network, will soon offer its 20 million community members even more blockbuster partners and features, introducing a whole new era of social entertainment in the living room. Starting this fall, you can interact with friends on Facebook and share photos and real-time status updates right from your television, or stay connected to Twitter by reading, posting and replying to Tweets.1
Movies and music. For the first time, you'll also have access to high-quality streaming songs from Last.fm using the best speakers in the house. Plus, Zune video on Xbox LIVE will offer the selection of a video megastore in 1080p clarity for many videos and the convenience of on-demand, coming this fall.2
Your Xbox, your way. In the meantime, visit the Xbox LIVE Avatar Marketplace for the latest fashions, download full Xbox 360 titles to your hard drive through Games on Demand, and with a Netflix unlimited membership and an Xbox LIVE Gold Membership, browse and add movies and TV episodes to your instant Queue, and connect with friends for a Netflix Movie Party3 — all from your Xbox 360.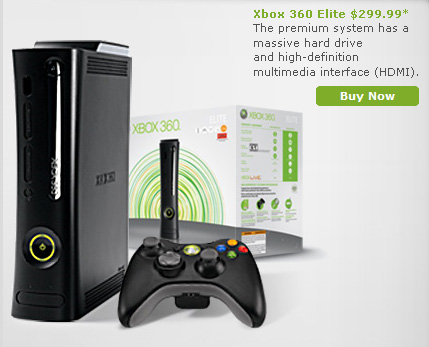 With all of these experiences available for the holidays and the future addition of "Project Natal," which will work with every Xbox 360 sold today and tomorrow, the Xbox 360 system provides more fun for less.
Source: Microsoft