Auzentech, Inc announced today that a small quantity of white R-4 Bulldozer PC Cases are available to customers in North America. Every bit as striking as the more common black R-4, the white edition gives custom PC builders a rare opportunity to build a system that is distinct from any other at the LAN Party, with no case modifications.
The specifications of all R-4 Bulldozer PC Cases include the following:
Middle Tower ATX Case
Patented Optical Disk Drive tray-up/down functionality
USB 2.0 FPIO Support
92mm front fan, 120mm rear fan, 80mm Side Fan, optional 80mm bottom fan
A distinctive industrial appearance
R-4 Bulldozer PC Cases are manufactured by leading Korean PC Case manufacturer GM Corporation, and distributed in the United States and Canada by Auzentech, Inc.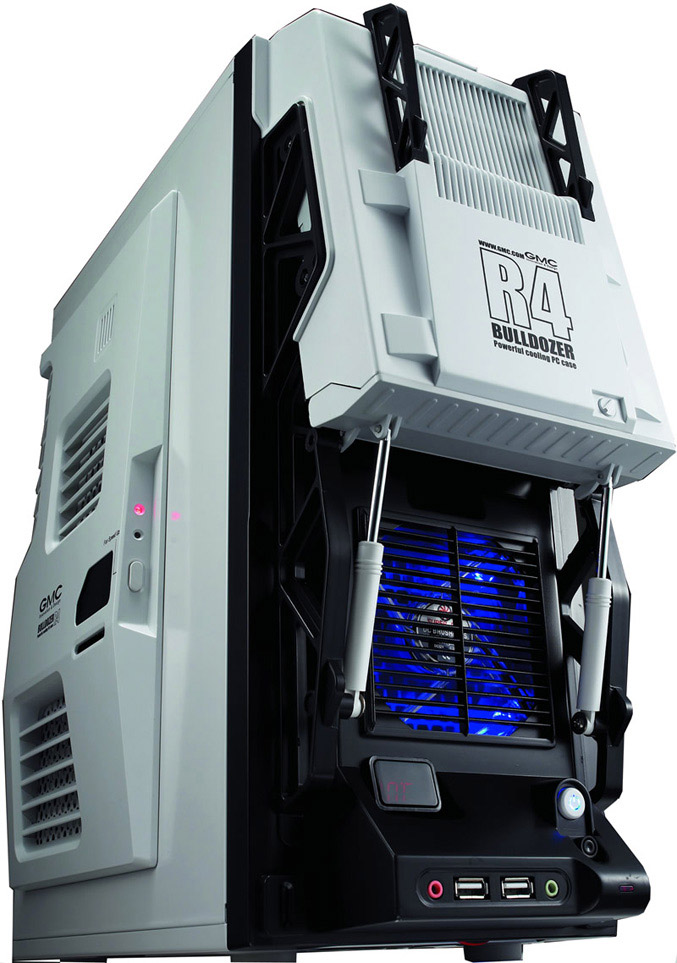 Source: Auzentech