Corsair has announced two new PC cases but this time they are extraordinary – the new Carbide 600Q and Carbide 600C feature an inverted design that helps cool the internal PC components in an innovative way.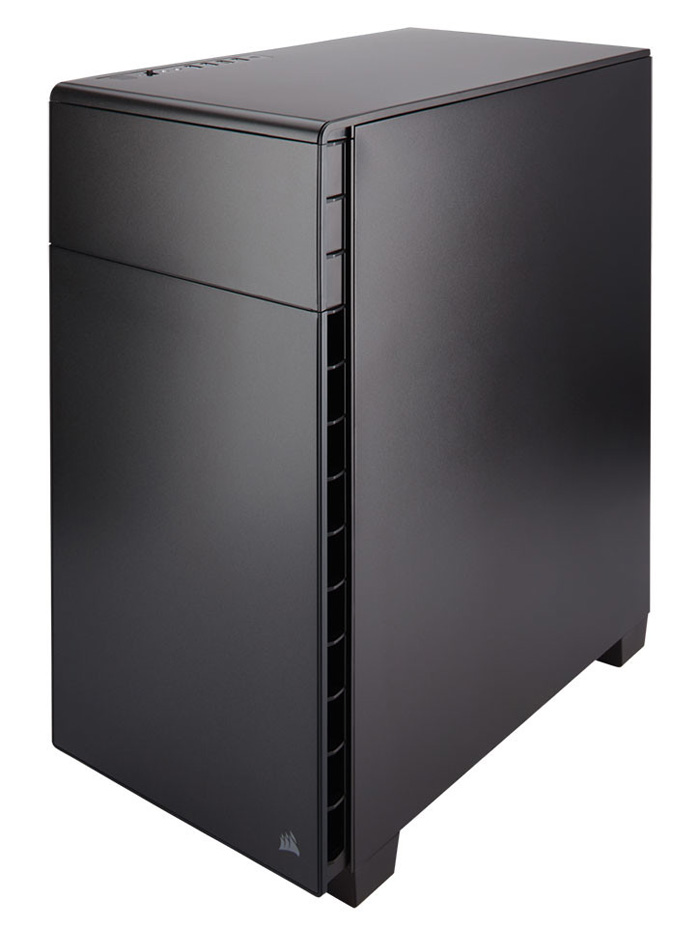 Both cases feature a minimalistic design and come either with numerous features that help eliminate noise coming from the PC case (Carbide 600Q) or with a huge clear side-panel window (600C). The cases eliminate one tough choice that PC users have to make – whether to use noisy, high-airflow ventilation or low-noise but restricted airflow to cool the components inside – the Carbide 600Q and Carbide 600C deliver the best of both worlds. The secret to this is that thanks to the inverted design the two cases place the heat producing components in the direct airflow pathway of two AF140L 140 mm intake fans and a single AF140L 140 mm exhaust fan. Thus the components inside will be cooled by powerful but quiet airflow, which users will hardly notice. And as if this is not enough, the Carbide 600Q and Carbide 600C chassis feature an integrated external 3-speed fan controller that allows users to reduce the fan RPM, further lowering noise with a minimal impact on cooling performance.
The new Corsair cases offer two 5.25-inch drive bays that are hidden behind a hinged flap and inside users will also find two tool-free 3.5-inch drive bays and three tool-free 2.5-inch drive bays, integrated into a stylish PSU and drive bay cover. In addition to this the Corsair 600Q and Corsair 600C support water cooling solutions – users can fit in up to a 280 mm radiator up front and up to a 360 mm radiator on the bottom, along with a 140 mm rear fan mount.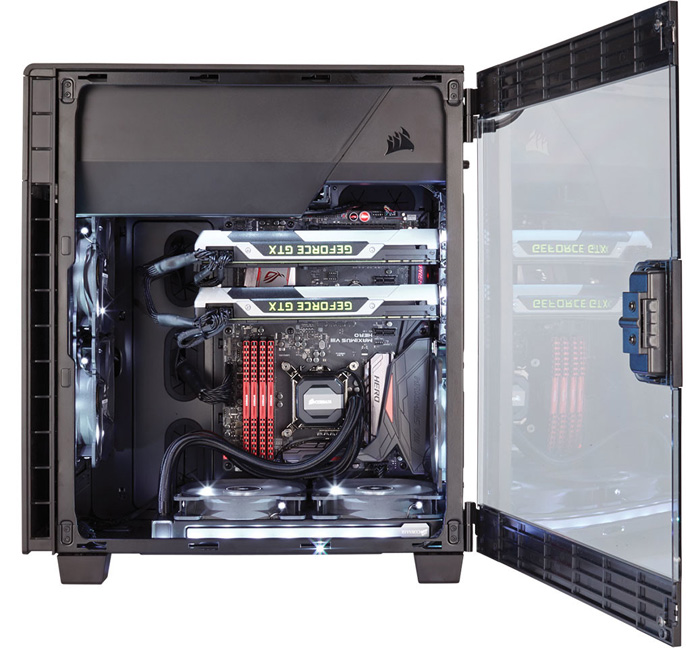 The two new cases will be on the market this month and will retail for USD 149.99. This price includes a 2-year warranty too.
Source: Corsair