The Bluetooth Special Interest Group (SIG) announced the formal adoption of Bluetooth Core Specification Version 4.0. The hallmark feature of Bluetooth 4.0 is the low energy technology, which will open new markets for devices requiring low cost and low power wireless connectivity,  such as health care, sports and fitness, security, and home entertainment.
Bluetooth 4.0 brings new features like multi-vendor interoperability, ultra-low peak, average and idle mode power consumption, AES-128 encryption, enhanced range of 100+ meters and "ability to run for years on standard coin-cell batteries."
"The finalization of Bluetooth low energy wireless technology within the Core Specification is a monumental achievement," said Michael Foley, Ph.D., executive director, Bluetooth SIG. "Bluetooth wireless technology can now, with the hard work of our members and our world-class qualification program, really do it all."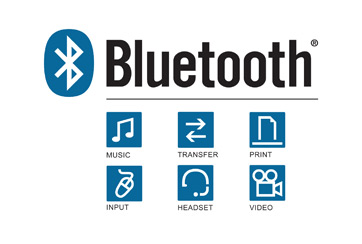 Bluetooth 4.0 is expect to be available on several devices in early 2011. Visit Bluetooth.org to download specification details from the Adopted Specifications web page.