Buffalo Releases 500GB MiniStation TurboUSB Portable Hard Drive

The leading global provider of award-winning networking, storage, multimedia and memory solutions, Buffalo Technology has announced the launch of its 500GB MiniStation TurboUSB Portable Hard Drive, which the company claims as one of the highest capacity portable storage devices on the market today, offering a compact, lightweight, shock resistant storage solution that fits in your pocket.
The new portable 2.5-inch hard drives. Codenamed HD-PF500U2-BK and HD-PF500U2-WH, the black and white drives measure 131 (W) x 83 (H) x 22 (D) mm, weight 225 grams and have USB 2.0 connectivity. The new drives feature a Turbo USB function to speeds up transfer speed, are bundled with AES 256bit encryption software and are RoHS compliant. Set to be introduced later this month (at least in Japan), the portable HDDs cost about $263.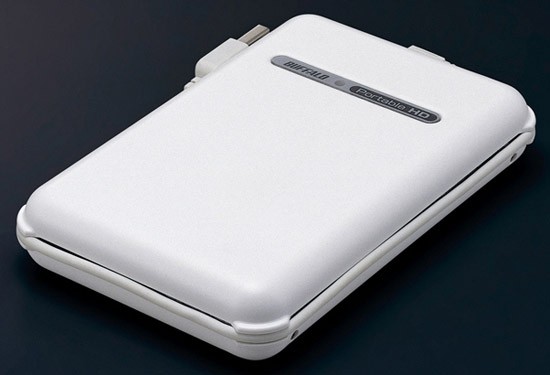 Key Features Of Buffalo's MiniStation TurboUSB:
TurboUSB data transfer rates are up to 64% faster than standard 4200 RPM hard drives
High-speed 5400 rpm hard drive
Shock resistant chassis
Automatic setup – No drivers needed
Plug-n-Play ready for immediate Use
USB powered – No power supply needed
Memeo AutoBackup Software for Windows PCs included, ensuring that your data is fully protected
SecureLockWare Encryption Software for Windows PC, preventing unauthorized access to your data

Product Datesheet