If you need a 3G Internet access as a backup Internet connection or want to share it with other device, D-link offers a portable 3G Mobile Wireless Router, which allows you to access and share worldwide mobile broadband.
The compact D-Link Mobile Wireless Router DIR-412 allows you to insert a USB wireless broadband 3G dongle into the device and then share out the dongle's 3G connection over secured 802.11n WiFi network. It is ideal for situations where an impromptu Wi-Fi network must be set up, or wherever conventional Internet access is unavailable, such as on RVs, trains, boats and remote office locations. D-link claims that the router has a Plug-and-Play capability and it can be installed quickly,  and easily to set up a mobile Wi-Fi hotspot just about anywhere.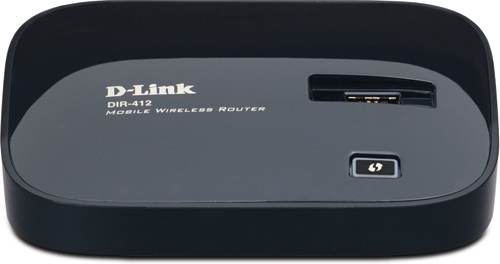 DIR-412 has a backward compatible with previous version Wireless G devices, supports WPA/WPA2 encryption and user can easily secure the connection with new devices by just simply presses the WPS button on it. The router also utilizes dual-active firewalls (SPI and NAT) to prevent potential attacks and intrusions from across the Internet.
"The DIR-412 is the perfect companion for business and personal travel. It's compact, lightweight, and comes with its own travel case, making it ideal for setting up or sharing an Internet connection in conference rooms, hotel rooms, or anywhere a Wi-Fi network is needed," said Herman Chang, Director, Product Management, Wireless, for D-Link.
Features:
Based on IEEE 802.11n Technology
802.11g Compliant
Provides High-speed Connectivity in Areas Without Conventional 802.11 Wireless access
Creates a high-speed 802.11n Wi-Fi personal mobile hotspot network
Compliance with HSUPA/HSDPA/EV-DO/TD-SCDMA Networks
Works with most major cellular carriers (AT&T, Sprint, Verizon, Rogers, Telus, Bell, etc.)
Wi-Fi Protection with WPA™/WPA2™ Wireless Encryption with WPS Push Button
Utilizes Dual-Active Firewalls (SPI and NAT)
VPN Pass-Through
UPnP
Supports Auto WAN Failover for Persistent Connections
Easy to Set Up and Use
The D-Link DIR-412 is available now for  (MSRP) $119.99.