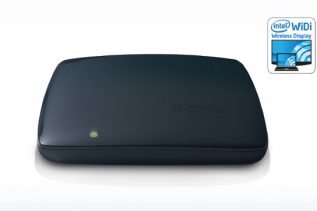 The company D-Link launches its MainStage adapter for Intel Wireless Display which allows WiDi 2.0-enabled laptops to stream Full HD...
If you need a 3G Internet access as a backup Internet connection or want to share it with other device,...
D-Link outs  its first 802.11n Wi-Fi router with 3×3 MIMO technology. The D-Link Xtreme N 450 Gigabit Router (DIR-665) is...
In front of a packed house at their Boxee Beta Unveiling event in Brooklyn this evening, Boxee revealed that D-Link...
D-Link, the end-to-end network solutions provider for consumers and business, is now shipping the industry's first all-in-one home network router...