A-DATA Technology Co., Ltd., the worldwide leading manufacturer in high-performance DRAM modules and flash application products, today announced that it has commenced volume shipments of its XPG™ SX95 and S592 2.5" SATA II SSD, preconfigured with latest firmware for optimize with Windows® 7 TRIM(*1) feature.
Moreover, the latest firmware updates are also available for free download for current XPG™ SX95 and S592 2.5" SATA II SSD users. The XPG™ SX95 and S592 SATA II 2.5" SSD features new architecture and controller design, with onboard DRAM cache buffer to perform killer speed and stability for notebooks and desktops.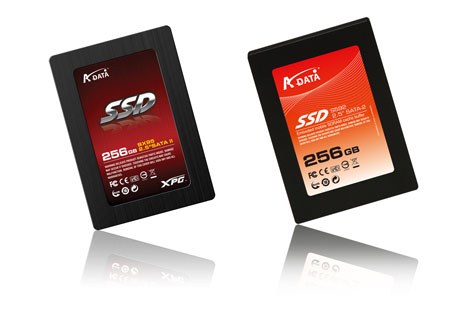 Features of the new firmware including:
Optimize for operating with Windows 7 TRIM feature
Helps SSD to clean blocks and add to the free block pool
Maintain the stability of SSD's performance
Availability The XPG SX95 and S592 SATA II 2.5" SSD embedded with the latest firmware are shipping now through select distributors and resellers. More information and firmware update may be found on the A-DATA Web site here
*1 One of Windows 7 optimization for SSDs is the 'Trim' feature, which helps keep the SSDs unused storage area as free as possible to enhance wear-leveling.
Source: A-Data