Corsair adds 60GB, 120GB and 240GB to Force family SSDs

Corsair announced the F60, F120, and F240 additions to its Force Series SSDs. The new drives comes in 60GB, 120GB, and 240GB and will be available next month.
All Corsair Force Series SSDs are in 2.5″ form factor,  powered by  Sandforce SF-1200 SSD Processors, support the maximum 285MB/s read and 275MB/s write speeds, has SATA 3.0 interface, TRIM support, Latest generation Sandforce controller and MLC NAND flash for fast performance, TRIM support, and over 1,000,000 hours mean time between failures.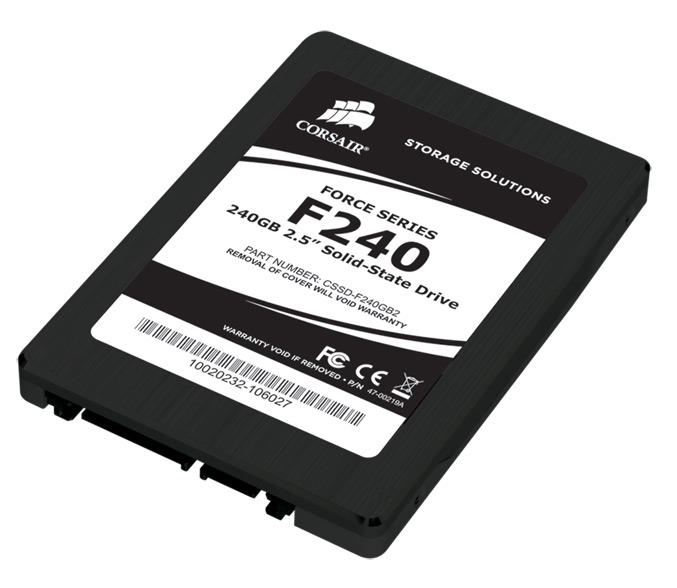 "We have had excellent feedback on our Force Series F100 and F200 from both reviewers and customers, and we are excited about expanding our Sandforce-based offerings," stated Jim Carlton, VP of Marketing at Corsair. "These solid-state drives are an excellent option for any enthusiast looking to build their system using the best storage system performance that is currently available."