LaCie MosKeyto Ultra-small USB key

If you like the very small USB drives, check this unusual new USB flash form LaCie. The tiny MosKeyto measures less than 20mm and weighs 10 grams, making it one of the smallest USB keys on the market.
The ultra–small flash drive is too small, that becomes nearly invisible when plugged into your computer, as LaCie says – – just plug it, and forget it. It comes in sleek black plastic outfit and also has a durable nylon strap to attach to an accessible key ring and a cap to protect its USB connector. It's available in  4GB, 8GB and 16GB capacities with prices start at $17.99 and additionally, LaCie has integrated an extra 4GB online storage from Wuala into the MosKeyto, if you can't find enough space for your photos and videos.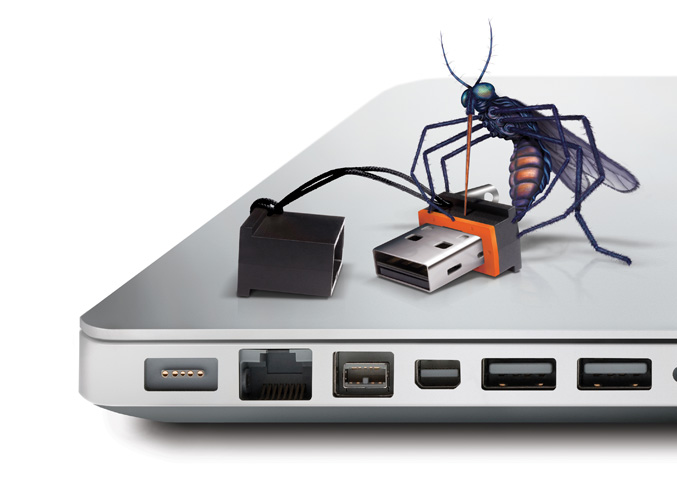 "While the MosKeyto has resemblance to a bug, with its small size and big bytes, this USB key is far from pesky," said Alexis Kobassian, Accessories Product Manager, LaCie. "It provides high capacities in a low–profile connector, allowing you to insert it into your notebook and forget it. And with its low cost/gigabyte price, you can forget about that, too."