Archos has launched its G9 Android 3.2 (Honeycomb) based tablets, starting with the Archos 80 G9 model which offers a 1 GHz dual-core processor and 8GB internal memory, and is now available for $299.
If you're not familiar with the other specs of this tablet, it is packed with an 8-inch (1024 x 768) touchscreen and 1 GHz OMAP 4 dual-core processor. There's also G-sensor, compass, built-in GPS,  802.11 b/g/n WiFi, Bluetooth 2.1+ EDR, microSD slot, USB port,  HDMI output (supports 1080p HD video) and 720p front camera. It will be also available with 1.5 GHz dual-core OMAP 4 chip and a 16GB internal storage for $329 and a model with a 250GB hard drive for $369, but these versions will go on sale in October.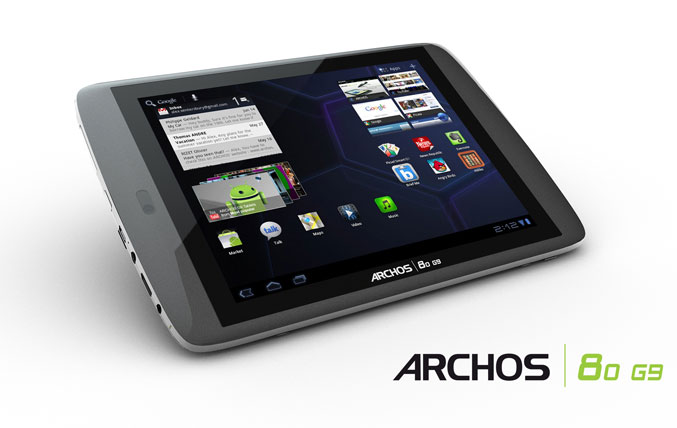 Additionally, Archos also will release in October the Archos 101 G9 tablet which is fitted with 10.1-inch (1280 x 800) touchscreen, 1.5 GHz dual-core chip and has same specifications like is little 8-inch brother. Archos 101 G9 with a 16GB SSD will cost $39, while the model with  250GB hard drive will have recommended retail price of $469.