SanDisk World's Smallest 64GB Solid State Drive

SanDisk  announced a new integrated Solid State Drives (iSSD) and claims that it is the World's Smallest 64GB SSD with measures of only 16 x 20 x 1.85 mm and weighing less than one gram.
Designed to be used in tablet PCs and ultra-thin notebooks, the drive uses a Ball Grid Array (BGA) form factor,  SATA interface, and is compatible with all leading operating systems. The SanDisk iSSD is available in capacities  from 4GB to 64GB and offers speeds of  read /write – 160MB/sec and 100MB/sec.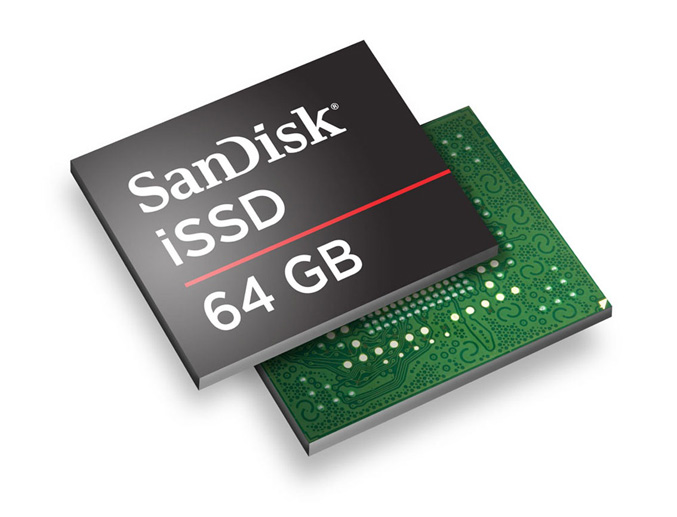 "The new category of embedded SSDs should enable OEMs to produce tablets and notebooks with an unprecedented combination of thin, lightweight form factors and fast performance," said Doron Myersdorf, senior director, SSD marketing, SanDisk. "With our embedded flash storage leadership, SanDisk believes it is uniquely positioned to deliver the ultra compact SSD solutions needed by OEMs."