The new gadget from PowerColor, called Power Jack, helps you to solve the problem with high-end graphics, which weight can bending the motherboard.
The PowerJack supports the weight of the card from the back where it's most needed. With its multistage extension function, it can extend its height from 61.25 mm up to 150 mm and it's applicable to E-ATX / ATX / M-ATX motherboards and can be used in full tower, mid tower & mini tower chassis.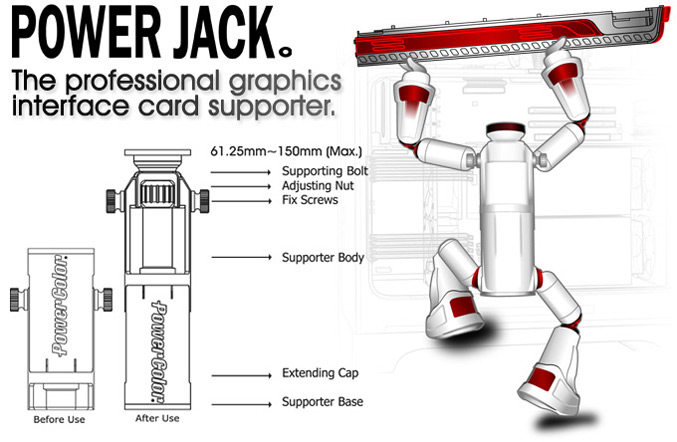 "The company is full of gamers and modders, so it's no surprise that we discovered a need for a product like the PowerJack," says Ted Chen, CEO of TUL Corporation. "High performance cards are not going to get any smaller, so we saw a need to bring this to market, where we know it will be fully utilized."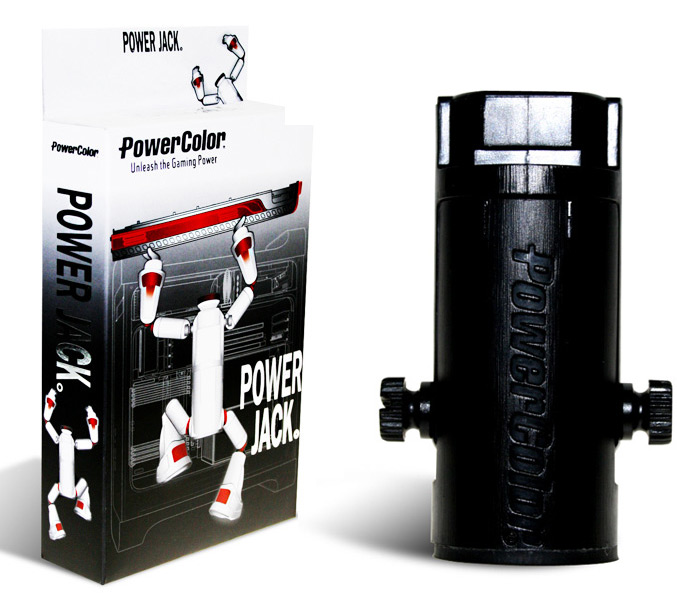 How to use :
Remove the Extension Cap and attach to bottom of Support Base to increase height of the Card Supporter
Loosen the fixed screws on both side of the Card Supporter and pull up the Support Body until it cannot be pulled any more, then tighten the fixed screws
Rotate the Adjusting Nut to modify the height of the Extension Rod. Rotate the Nut to the left to raise and right to lower
Convenient mounting rail design for HDD
Place the Card Supporter underneath your add-on card after installation in its PCIe slot. Adjust the height as necessary by rotating the Adjusting Nut. The Card Supporter can prevent add-on cards from bending caused by heavy loads.

The PowerJack will be available on July 15.