Logitech has a solution for all of us PC gamers that have ever had the urge to affix personalized images on top of our gaming mice. We can now order a customized G9 Laser Mouse ID Grip from Logitech's Website . The G9 Laser Mouse, as you may remember, already comes with two interchangeable grips, so snapping on a new grip isn't a problem.
You can select from premade images on Logitech's site–we saw an eyeball, flames, a couple of Red Alert 3 shots, and a variety of abstract designs with names like "Trance" and "Swircle," but serious mousing enthusiasts will want to upload their own pictures. Product marketing manager Vincent Tucker showed us a few sample grips emblazoned with his Tauren warrior from World of Warcraft.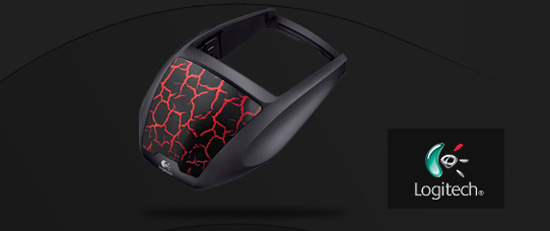 You can upload almost any kind of image, except for ones that will get Logitech into trouble for producing them. That means no dirty pictures, copyrighted or trademarked materials, celebrities, offensive material that break laws, and pretty much anything that might bring undue media attention. Sorry kids, you'll have to make your own Miley Cyrus stickers at home.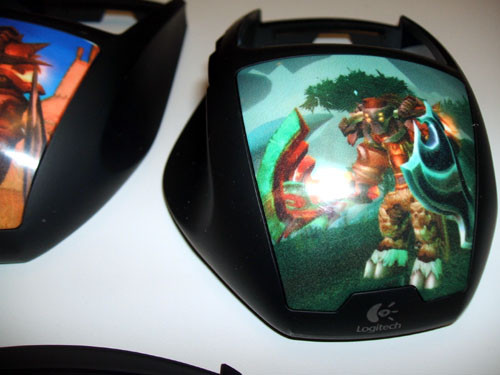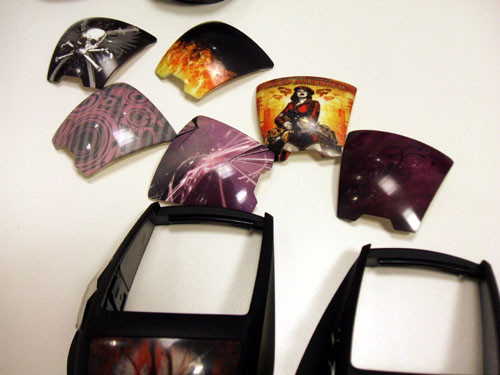 Keep in mind that print media isn't as forgiving with low resolution photos. You'll want to upload a high resolution picture, up to 10 MB in size and at least 300 dpi, to keep the image sharp. The graphics are "infused" into the surface of the grip, so they won't fade over time or rub off like a sticker.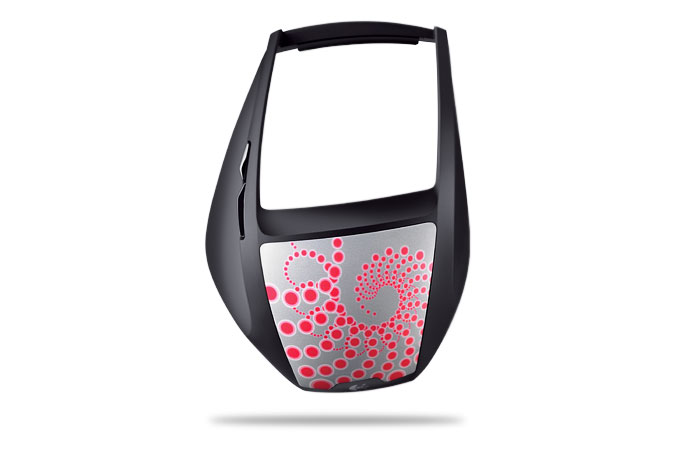 The ID Grip retails for $20 and the Logitech FAQ estimates that it'll take about two weeks to ship out your grip "about 2 weeks from the day you place your order."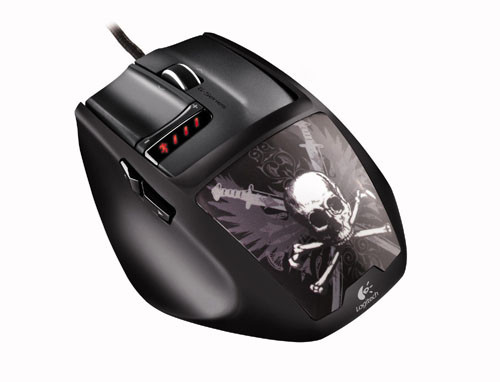 Overview:
Personalize your G9 Laser Mouse
Customizable images: Put the image you want on your mouse: Choose from our gallery of designs and game-specific artwork or upload your own.*

Rub- and fade-proof images: For exceptional durability over the long haul. Specially designed custom printing process infuses your image into the surface of the grip.

With more palm support. For epic battles.
Broad-shaped design: Provides more palm and wrist support when you're battling it out hour after hour. The ID Grip will help make even those with large hands feel comfortable.

Soft-touch side grip: Gives you a comfortable texture that feels great even at the end of an epic battle.

Snap-on convenience: Lets you easily add the ID Grip to your G9 Laser Mouse. And attach or detach it with the push of a button.

Specially designed for the G9 Laser Mouse.
Personalize your G9: And tune for the way you play.
Specifications:
Technical Specifications
Dimensions
Length: 11.5 cm

Width: 8.5 cm

Height: 3.5 cm

Weight (Grip only): 45 g

Weight (Grip plus G9 mouse, no cord): 133g
Materials

Plastic grip with soft-touch coating

Ink-infused plastic panel
Package Contents
ID Grip for G9 Laser Mouse

1-year limited hardware warranty

30-day satisfaction-guaranteed return policy
Source: GameSpot