Acer America just has made available two 3D capable Monitors which offers full HD 3D visuals via HDMI or DVI-DL to PCs, game consoles, Blu-ray Players, cameras or any compatible devices and come with built-in IR emitter and NVIDIA active shutter 3D glasses.
Both Acer's monitors feature a smooth, curved base rimmed in silver, touch-sensitive controls and a tear dropped power key. They are packed with two 2W speakers, an adjustable stand which is  VESA-compliant and allowing monitors to be mounted to a wall.
For the 27-inch HN274H model, Acer claims that is the first 27-inch LED monitor to support both HDMI 3D and NVIDIA 3D Vision solutions. It is equipped with Full HD (1920×1080 ) panel with 120Hz refresh rate, 100,000,000:1 contrast ratio, 300cd/m2 brightness, and 2ms response time. The 3D monitor offers a variety of input options including 1xVGA, 1xDVI and 3xHDMI with HDCP support. It can be yours for $689.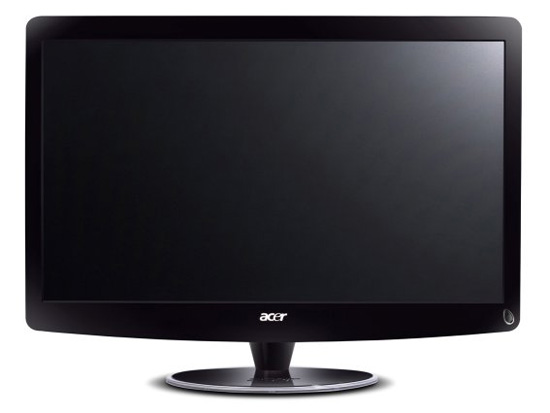 The Acer HS244HQ also offers Full HD (1920×1080 ) panel but with 22.6-inches diagonal. It boasts 12,000,000:1 contrast ratio, brightness of 300 cd/m2 and also fast response time of 2ms. It has both 1xVGA and 2xHDMI with HDCP support for input, and also comes with built-in IR emitter and Acer 3D glasses for $449.