Planar Systems announced a new 23-inch 3D ready desktop monitor to the market, which of course feature a 120 Hz panel and supports Nvidia's 3D Vision technology.
The SA2311 has 1920×1080 native resolution and fast 2ms response time. The monitor includes a height adjustable stand, offers D-Sub, DVI and HDMI connectivity and is backed by a three-year warranty. Planar is also offering the new 3D LCD monitor bundled with the 3D Vision Kit and company's new ProGlow backlit keyboard, which provides excellent keyboard visibility while wearing 3D glasses and features seven brightness levels, using an individual LED behind each of its 105 keys.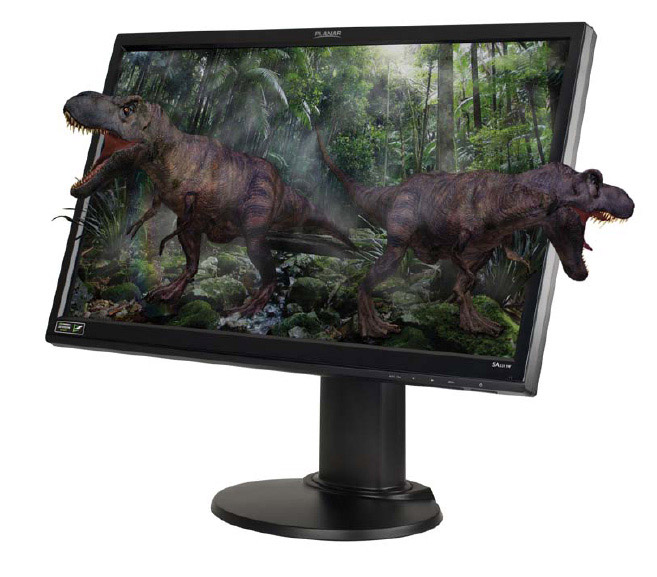 The his SA2311W 3D monitor will be released in December 2010 for $449 each (display only).