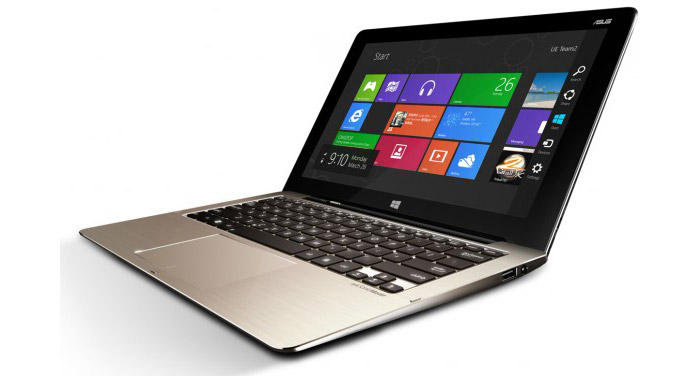 ASUS has publicly released to market a cheaper version of its Transformer Book hybrid notebook that sports an Intel Core i5 chip instead of the more expensive Core i7 processor. Thus customers will be able to save up to USD 350.
The new Transformer Book will first hit the Japanese market and along with an Intel Core i5-3537U processor it will have a 13.3-inch sensor display at Full HD resolution (1920 x 1080 pixels). Next to the display and the CPU customers will enjoy the benefits of 4 GB of DDR3 SDRAM and a 128 GB SSD. The hybrid notebook also sports a microSD card and weighs 950 grams. In addition if you use a dock station then you can take advantage of full-sized SD cards and a 500 GB hard drive as well as USB 3.0 ports and monitor outputs.
The Core i5 version of the Transformer Book will run a 64-bit version of Windows 8. Pricing is unknown.

Source: Overclockers.ru