Asus has unveiled a wide range of gamer-friendly products at Computex, from a new 3D displays, motherboards, video cards, desktops to gaming notebooks, all included in their gamer-focused Republic of Gamers (ROG) lineup.
At the top of the of the new range is stealth-figher inspired ROG G53S Naked Eye 3D notebook which packs 5-degree inclined keyboard, rubber-coated palm rests that prevent sweating and wrist fatigue, and twin rear exhausts to expel warm air out the back.
The equipped 15.6-inch display allows glasses-free 3D viewing and also a special mixed mode where one window can display in 2D while another shows in 3D, both on-screen at once. Under the hood it is armed with a 2nd generation Intel Core i7, a DirectX 11-compatible NVIDIA GeForce GTX 560M graphics with a 2GB GDDR5 video memory, and a solid state hybrid drive that runs at approximate 10,000rpm speeds, cutting down boot time by as much as 52%. It also offers 3DTV Play connectivity, THX and EAX 5.0 3D  sound with up to 128 additional sound effects at once  and full suite of 3D content creation and editing software.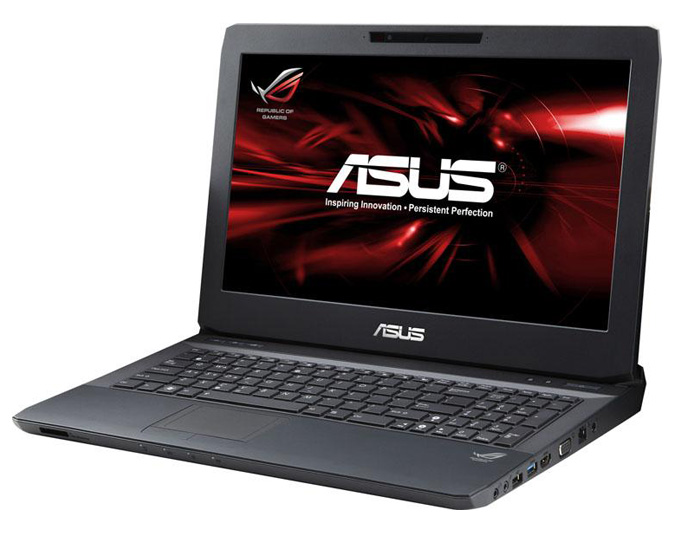 The price tag on this glasses-free 3D gaming notebook is still unknown.