Dell has officially launched the XPS 14 and XPS 15 notebooks with the newcomers perfectly complementing the earlier released XPS 13 laptop.
The Dell XPS 14 and XPS 15 notebooks were highly expected by Dell fans and professionals, as they were to bring much needed improvements to the portable XPS line. And while specs of the novelties surfaced a while ago Dell's prepared a nice surprise for all those willing to buy an XPS 14 or XPS 15 laptop.
Indeed – the XPS 14 and XPS 15 come with better specs than previously expected while sharing some common tech features such as Intel Ivy Bridge processors, optional discrete graphics cards, WLED displays, HDD and SSD storage and a nice aluminum chassis.
Let's take a look at the first newcomer – the XPS 14. The new laptop now serves as a solution that fills the gap between the XPS 13 and the XPS 15 while offering decent performance. It does not, however, offer an optical drive due to two reasons – portability and ultrabook status, although the requirements for an ultrabook are passed in some configurations only. Weighing 4.6 pounds the XPS 14 comes with a 14-inch display at 1600 x 900 pixels, Waves MaxxAudio, a 3-in-1 card reader, USB 3.0, mini DisplayPort and HDMI. The cheapest model comes with an Intel Core i5-3317U processor and offers 4 GB of DDR3 memory, 500 GB HDD with a 32 GB mSATA SSD drive and Intel HD 4000 graphics. The fastest XPS 14 offers Intel Core i5-3517U processors, 8 GB of DDR3 memory, a 512 GB SSD drive and NVIDIA's GeForce GT 630M.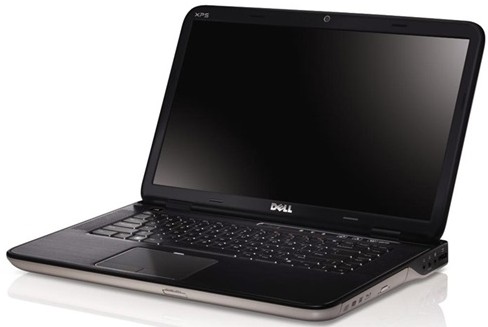 The XPS 14 also sports a wide array of connectivity options, including WWAN provided by integrated Intel 6150 WLAN/WiMax/WiDi combo, Dell Wireless 5630 EVDO/HSPA, or Dell Wireless 5560 HSPA+ antennas. But perhaps the most compelling aspect of the XPS 14 is its battery life. Dell claims to have clocked the most expensive model at 11 hours and 21 minutes of use on a single charge, though obviously performance on HDD and WANN-enabled models will vary.
The XPS 14 now retails for 1099 – 1999 USD depending on the model chosen.
The XPS 15 is the model that offers the highest performance in the XPS line. It comes with a larger 15.6-inch display at 1920 x 1080 pixel resolution and sports external graphics cards only such as the NVIDIA GeForce GT 630M or GeForce GT 640M. You can also get an Intel Core i5-3210M chip or the faster Core i7-3612QM processor, 6 GB or 8 GB of DDR3 memory with the fastest model sporting 16 GB of RAM. Storage is provided by a hard drive/mSATA SSD combo that ranges in capacity from 500 GB HDD + 32 GB mSATA drive all the way up to 1 TB HDD space and 128 GB of mSATA storage. For an optical drive you can choose between a regular DVD-RW drive or a Blu-Ray drive. As to battery life Dell says the XPS 15 can last for 8 hours and 11 minutes.
The XPS 15 costs between 1299 USD and 1999 USD depending on the model.
Source: The Verge