For the generation that has grown up with the Internet and can find just about anything online, the new Dell Studio 14z laptop makes it easy to carry their digital world with them. Designed for students and others on the go who demand the perfect balance of mobility and performance, the Studio 14z is a homework-busting system by day and an entertainment powerhouse by night.
It features a svelte design and a huge 500GB1 hard drive option that can store up to 125,000 songs, 142,000 photos or 133 DVD quality movies2. The Studio 14z allows people to watch their favorite movies and TV shows, listen to streaming music with friends, store a vast MP3 collection and socially network from just about anywhere3.
The Studio 14z is the industry's first consumer laptop available with FailSafeTM theft prevention. This option helps protect personal data should the laptop go missing or be stolen. With FailSafe engaged, owners can track network information and the ISP location of the laptop when it connects to the Internet, and get help to remotely erase selected files and render the laptop unusable until the rightful owner unlocks it.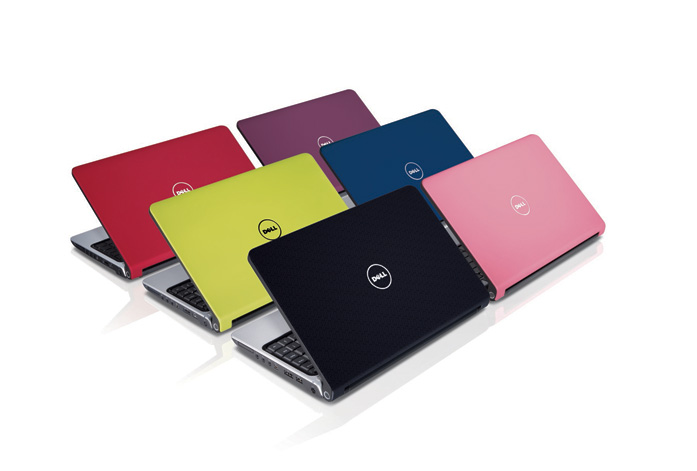 "Young people have grown up with the Internet and can find almost everything they need online." said Michael Tatelman, vice president of Dell's global consumer sales and marketing. "They want a slim, easy-to-carry laptop and like the choice of a larger hard drive over an optical drive. The Studio 14z has the storage and speed that most people need, and it comes with color options that let them truly express who they are."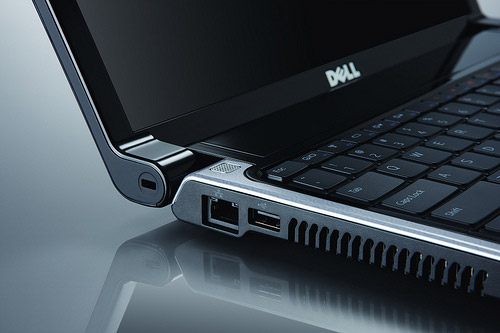 The Studio 14z comes in six colors: Black Chain Link, Midnight Blue, Spring Green, Plum Purple, Ruby Red and Promise Pink (U.S. only). Dell will donate $5 to Susan G. Komen for the Cure® from the purchase of each Promise Pink laptop.
The new laptop also comes with Dell Remote Access4; the optional premium version allows people to access content via their home network of personal computing devices including desktops, laptops, ultra-mobile devices, smart phones and web cameras.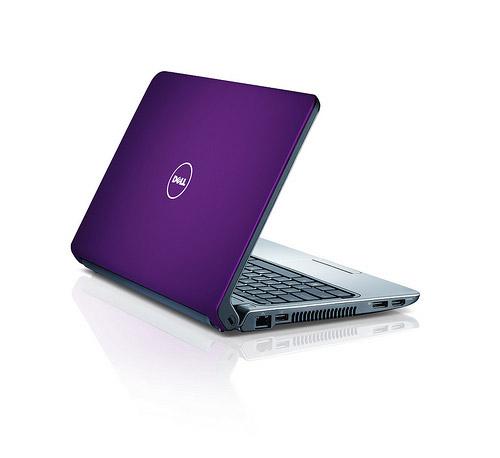 Priced from $649 U.S., the Studio 14z is available now online and over the phone in the U.S. and Canada.
Features
* New Dell Studio 14z laptop sports a stylish, thin (0.79-1.2-inches) design for students and digital downloaders who want a combination of power and exceptional mobility

* Energy-efficient, mercury-free, 14-inch 16:9 LED display with HD resolution (720p/ 900p)

* Intel® Pentium® Dual Core, and Intel CoreTM 2 Duo standard voltage processors up to T9550 (2.66GHz, 1066Mhz FSB, 6MB Cache)

* Integrated NVIDIA® GeForce® 9400M graphics

* Digital Video/Audio via HDMI and DisplayPort

* Standard 1.3MP webcam with dual digital array mics

* Starting weight of 4.3 pounds6

* Standard FastAccessTM Facial Recognition Software to help prevent unauthorized access to your computer

* Optional Phoenix FailSafeTM Theft Protection to help protect laptop and data in event of theft

* Advanced touchpad control to help improve productivity

* 4W, SRS®, 2.0 Audio w/ discrete tweeters and dual headphone jacks

* Up to 500GB1 HDD capacity

* Optional 8:1 Media Card Reader via 34mm Express Card slot

* Six-cell battery standard, optional slim design 8-cell battery for up to 6:46 hours of battery life with WLED display option7

* Standard Wi-Fi, optional Bluetooth® and mobile broadband to connect anywhere3

* eSATA connectivity for high speed data transfer rate (up to 6X USB 2.0)

* PowerShare – Charge your USB-connected cell phone and other mobile devices via the USB 2.0/eSATA combo port even when you're unplugged from a power outlet

* Optional external optical drive options (DVD+/-RW, Blu-ray DiscTM read-only and read-write drives)




Source: Dell