Fujitsu announced that it will begin sales of the new FMV-LIFEBOOK model FMV-S8390, a high-performance notebook PC for enterprise customers with the CLEARSURE technology, allowing data stored on the PC's hard disk drive (HDD) to be deleted remotely in the event of loss or theft. The new PC will be available from early September onward in Japan only.
Through a custom communications module built into the PC, CLEARSURE uses the PHS network to allow all data stored on the PC's HDD to be deleted remotely. If the PC is within the communication range of the PHS network, data can be deleted even when the PC has been switched off(2), enabling advanced security functionality that allows commands to be executed regardless of the PC's operational state.
By taking full advantage of the CLEARSURE service, users can prevent information leaks from lost or stolen PCs with a high degree of certainty, thus allowing them to take their PCs off-premise with greater assurance. This in turn, leads to increased work efficiency and productivity.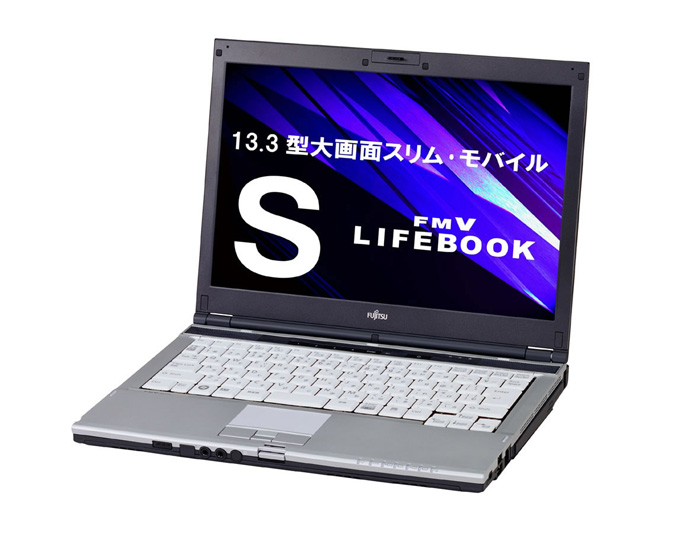 The CLEARSURE-enabled FMV-S8390 includes a custom communications module and HDD with encryption technology as standard features. By connecting to Fujitsu's control server(3) using the Internet, customers can send commands through the PHS network to instantly erase data on the PC's HDD. Depending on the situation, customers can employ either a "PC lock" command that prevents the PC from starting, or a "data deletion" command to prevent accessibility to the data on the HDD.
In actuality, the "data deletion" command of the security solution deletes the encryption key found in the HDD that is required to decrypt the encrypted data, thus making the data inaccessible.
By purchasing the new notebook PC, customers will be able to utilize all CLEARSURE functions immediately, without the need for extra set-up and initial costs, in order to enjoy the advanced security environment.
MSRP and Availability
Pricing shown below is the manufacturer's suggested retail price (excluding tax) for standard configuration, including the Windows Vista® Business & Downgrade Service(10). Pricing will vary according with build-to-order configurations.
13.3 widescreen mobile models
Model
CPU
MSRP
Specifications
Availability
FMV-S8390
(13.3″ widescreen)
Intel® Core™2 Duo processor P8700 (2.53 GHz)
JPY 249,000
13.3″ wide XGA LCD (1,280 × 800 dots)
Memory: 1 GB (DDR3 SDRAM); HDD: 160 GB w/ encryption; 10.5 runtime
1000base-T/100base-TX/10base-T; security button; security chip
CLEARSURE service duration: 1 year
Late September
Intel® Celeron® processor 900 (2.20 GHz)
JPY 216,000
Build-to-order options for CLEARSURE service
Model
MSRP
Description
Availability
CLEARSURE service extension (up to 3 years)
JPY 17,000
Extends standard 1-year CLEARSURE service to 3 years
Late September 2009
CLEARSURE service extension (up to 4 years)
JPY 21,000
Extends standard 1-year CLEARSURE service to 4 years
CLEARSURE service extension (up to 5 years)
JPY 25,000
Extends standard 1-year CLEARSURE service to 5 years
The above options can only be selected prior to the shipment from the factory.
Source: Fujitsu