The latest Gateway ID Series notebooks is powered by Intel Core i3 /i5 processors, Nvidia GeForce GT 330M graphics, has LED backlit displays and are available in three sizes – 14, 15, 17-inch.

The new Gateway ID Series notebooks feature a 1-inch thick, sleek silver design, with an aluminium alloy lid and ID49 and ID59 Series comes with aqua-blue touchpad with multi-gesture capabilities which glows when is touched. Both models come with 4GB of DDR3 memory, expandable to 8GB, select models of the ID49 feature NVIDIA's Optimus graphics technology, which allows you to switch between Intel graphics and a GeForce GT 330M graphics, have 500GB hard drive, Gigabit Ethernet,  802.11b/g/n Wi-Fi, Multi-in-1 card reader, HD webcam, two integrated digital microphones, DVD player, Dolby Home Theater V3 Sound and six-cell battery for up to 6 hours work time. The ID49 and  ID59 Series are available now in a variety of configurations with prices start at $609.99 and  $699.99 respectively.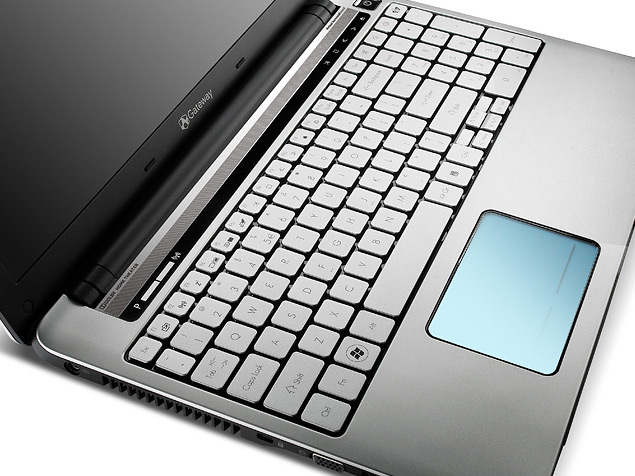 The 17.3-inch Gateway ID79 series has LED-backlit TFT LCD with a 1600×900 resolution measures only 1.5-inches thin, has Intel Core i7 processors, comes with 6GB of DDR3 memory that can be expanded to 16GB of memory and has pretty same specs like his "brothers", but with price starting from  $1049.99.
The new Gateway ID Series also feature an integrated "social networking" button, which gives usres quick access to their social networks on Facebook, YouTube and Flickr.
"Notebooks are more than ever an expression of who we are and what's important to us," said Chris Chiang, retail product marketing manager, Gateway. "The look and feel of the Gateway ID Series notebooks is so unique that anyone will be drawn to them and will then enjoy the notebooks' advanced capabilities and entertainment features. And with NVIDIA GeForce GT 330M graphics with Optimus technology, consumers can experience improved graphics performance when it matters, backed by battery life preservation for longer use."