HP has presented updated versions of its ENVY x360 and Pavilion x360 convertible notebook computers. In case you haven't heard of them, the ENVY x360 and the Pavilion x360 are notebooks that come with a special design that allows users to turn them into a tablet computer, a notebook or into a regular desktop PC.
The new Pavilion x360 is the budget-oriented offering of the two. There are several versions of it. For USD 410 you get an 11-inch display, an Intel Pentium N3700 processor and 4 GB of RAM but if this is not enough for you, you can get an Intel Core M Broadwell processor and a 128 GB SSD for USD 500. Finally if you spend 30 dollars more you can get an Intel Core i3 processor, a 500 GB hard drive and a 13-inch display. Given the flexibility of the display and the low price the last configuration seems to be the sweetest deal if you opt for a Pavilion x360 notebook.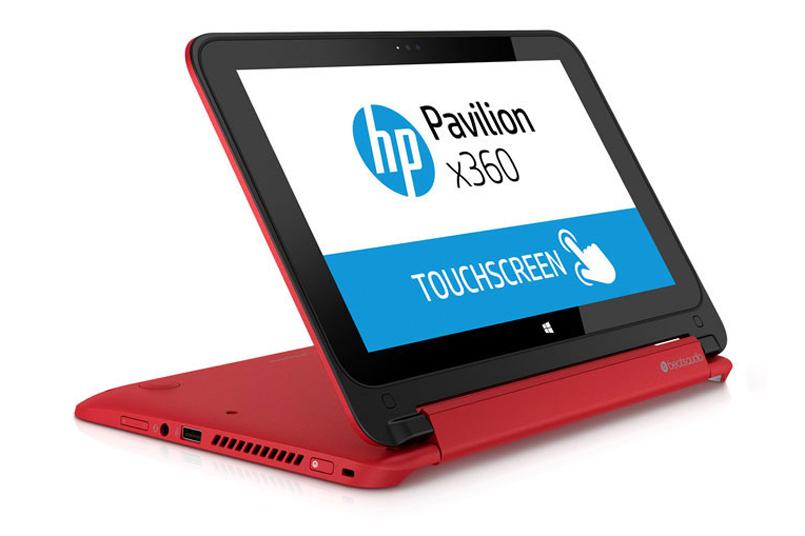 The HP Envy x360 is the more powerful offer of the two, however, and you can see this even in the name of the notebook. This machine comes with a choice between Intel Core i5 and i7 processors and offers up to 16 GB of DDR3 SDRAM. The base configuration costs USD 680 and comes with a 500 GB hard drive and a 720p display, while for USD 90 more you can get a 1 TB hard drive and a 1080p display. There are optional SSDs too with capacities of up to 256 GB, Wi-Fi and Bluetooth as well as HP's own Control Zone track pad. In addition the Envy x360 comes with two speakers and Bang & Olufsen audio technology, which ensures great sound quality anywhere, anytime.
Both models run Windows 8.1. Unfortunately HP did not disclose pricing information for the two models.
Source: Engadget.com