Long before any processor gets released on the market CPU makers prepare engineering samples of these chips and the Broadwell-EP generation, which is expected this spring, is not an exception – one such chip has been seen on Ebay.
While this chip is not a final piece of silicone, it may give us a good idea what to expect – the sample comes with 18 processing cores that work at 2.2 GHz (3.0 GHz Turbo), support for Hyper-Threading technology and Turbo Boost, 48 MB of L3 cache and TDP of 145W. Preliminary tests indicate that in Cinebench R15 the processor gets 2220 points, which is nearly three times more than a quad-core Intel Core i7-4770K Haswell processor under the same test.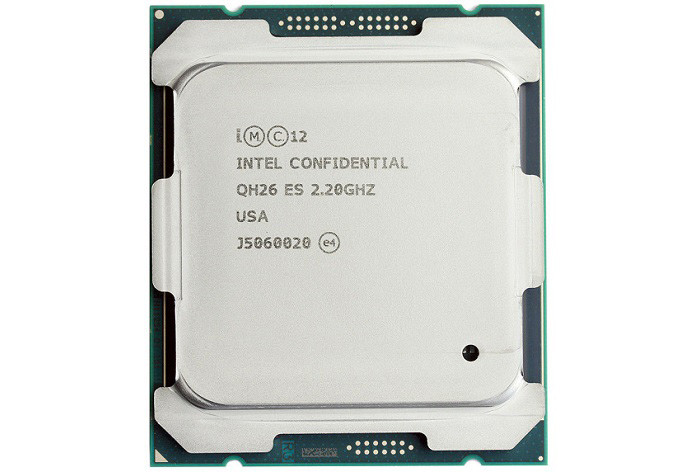 The chip sells for USD 999 as of now but since this is an unreleased chip, there's limited support – only Supermicro X10SR, ASUS X99 and Gigabyte GA-X99 motherboards with the latest BIOS offer support for this chip.
(update: the chip has been sold to one lucky bidder)
Source: Ocaholic.ch