AeroCool has announced a new line of ATX mid-tower cases which bears the trade name of Battlehawk. The line will include models in all-white (Battlehawk White) and all-black (Battlehawk Black) that measure 218 x 455 x 491 mm (W x D x H) and weigh 4.5 kilograms.
The new Battlehawk line comes with installed front fans, but depending on the color chosen, the fans differ – in the case of the White version the fan glows blue, while in the Black model the fan lights in red. No matter the case color, though, the Battlehawk line is made of high-quality SECC steel with ABS panels. In addition both cases feature all-black interiors.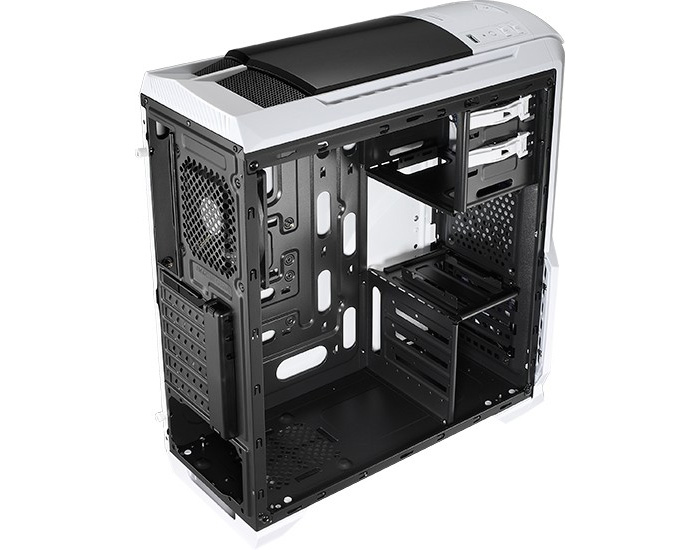 The Battlehawk PC cases consist of several drive bays – on the outside the user will be able to see one 5.25-inch and another 3.5-inch drive bay but inside there are more of them. The Battlehawk offers three internal 3.5-inch drive bays and two 5.25-inch ones along the back side of the motherboard tray. In addition the case has support for two 120 mm front fans (one of them – red or blue – is included), one rear 120 mm cooling fan (included) and two 120 mm top fans that can hold onto a 240 x 120 mm radiator. The side panel offers a look inside the chassis as it has a tinted black acrylic window. Finally users get two USB 3.0 ports (standard header), a SD/microSD card reader (USB 2.0 reader) and HAD front-panel audio jacks.
No word on pricing or availability as of now.
Source: Computerbase.de