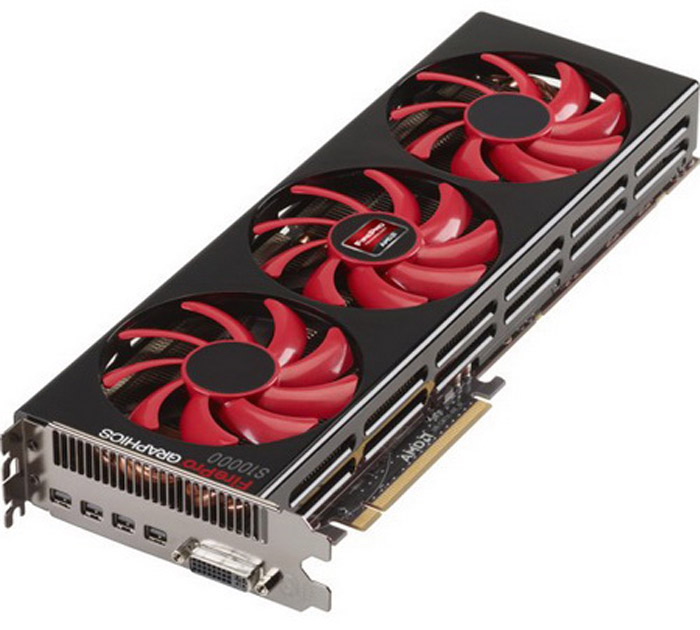 AMD has announced the world's most powerful professional graphics card at the ongoing Supercomputing 2012 forum in Salt Lake City, USA. The new FirePro S10000 promises higher than ever performance heights when it comes to professional applications.
The new FirePro S10000 is based on two 28 nm Tahiti PRO graphics chips with each of them coming with 1792 stream processors and Graphics Core Next (GCN) architecture. The card is an ideal choice for professional needs, HPC computers and VDI.
Moreover the FirePro S10000 supports PCI-E 3.0 x16 and offers 6144 MB of GDDR5 memory with 384-bit interface, two power connectors and an overall TDP of 375 watts. The GPUs run at 825 MHz each.
As to performance the FirePro S10000 reaches 1.48 TFLOPS in double-precision calculations, which is 4.7 times faster than NVIDIA's Tesla K10 based on two GK104 chips. Single-precision power reaches 5.91 TFLOPS.
Pricing and availability are unknown though.
Source: AMD