Not so long ago the arrival of the powerful GeForce GTX 680 put an end to the AMD dominance in the high-end graphics card market. Announced in December 2011 the speedy Radeon HD 7970 was beaten in the majority of tests by the new NVIDIA offering but despite this fact AMD did not reduce prices betting on the very short supply of GeForce GTX 680 graphics cards.
Well, all this is to change now. AMD officially confirmed a reduction of the Radeon HD 7000 series pricing that will affect models in the high-end and in the lower end of their product stack.
All in all the Radeon HD 7970, 7950 and 7770 will get cheaper. The 7970 will be dropping by 70 USD from 549 USD to 479 USD – below the GTX 680 – while its lower tier counterpart the 7950 will be dropping 50 USD from 449 USD to 399 USD. Meanwhile the 7770, which was undoubtedly the worst priced member of the 7000 series, will be seeing a price drop of 20 USD to bring it from 159 USD to 139 USD.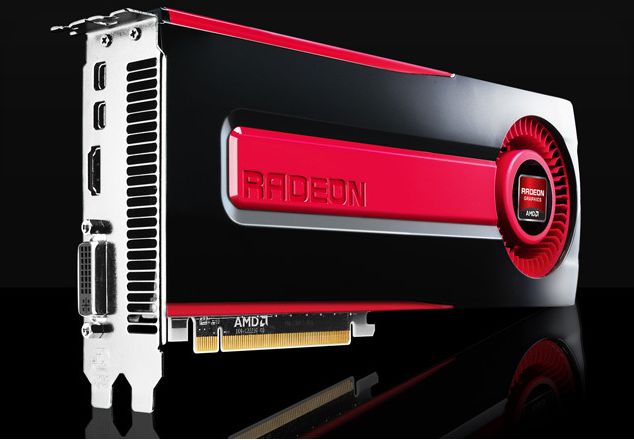 In order to further boost sales of the Radeon HD 7900 series AMD will also offer an increased amount of software that comes with these cards in what AMD calls Three for Free promotion. Until now gamers purchasing the HD 7970 were getting a free copy of DiRT 3; from now on courtesy of the Three for Free promotion gamers will be getting a trio of games – DiRT Showdown, Nexuiz and Deus Ex: Human Revolution plus The Missing Link DLC.
The sales of the Radeon HD 7770 will be helped by its lower price now and while it's still as expensive as the faster HD 6850 it's no longer indefensibly overpriced for buyers looking to get a 28 nm card.
The HD 7800 series however will remain untouched price-wise and given the lower prices of the HD 7900 series they may become hard to sell.
The new pricing and the Three for Free promo are available now.

Source: Anandtech