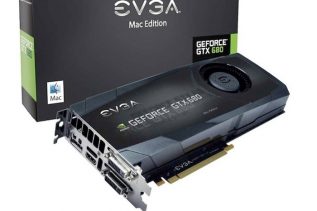 EVGA has quietly followed Sapphire's steps by releasing the GeForce GTX 680 Mac Edition graphics card – a 3D monster...
Micro-Star International has started the sales of a new GeForce GTX 680-based video card that goes by the name of...
The latest news regarding GeForce Titan now says the 3D graphics card should be launched on February 18, 2013, which...
NVIDIA has had the dual-GPU GeForce GTX 690 monster on the market for a few months now but AMD has...
Having improved its Tahiti cores that can now reach frequencies of 1 GHz and above AMD is getting ready to...
NVIDIA has released a new set of graphics drivers – version 304.48 – and while the new software is still...
The never-ending quest for more performance has gone even further with Sapphire unveiling its latest Vapor-X HD Radeon HD 7970...