Despite failing to decisively beat the GeForce GTX 980 Ti, AMD's new Radeon R9 Fury X has many tech advantages – the card is the first one to come with HBM memory, it has a compact size, very high performance, water cooling and virtually makes no noise. Or does it?
Unfortunately many Radeon R9 Fury X owners have reported that the water pump block included with the card makes an annoying high-pitched whine, which ruins the overall quietness of the card. Apparently AMD has been aware of the issue since the card launched and that's why the company has addressed Cooler Master, the initial developer of the Fury X cooling system, to improve the acoustic profile of the pump. Fortunately the problem has now been resolved, which means that the Radeon R9 Fury X cards that are now leaving the factory do not have this problem.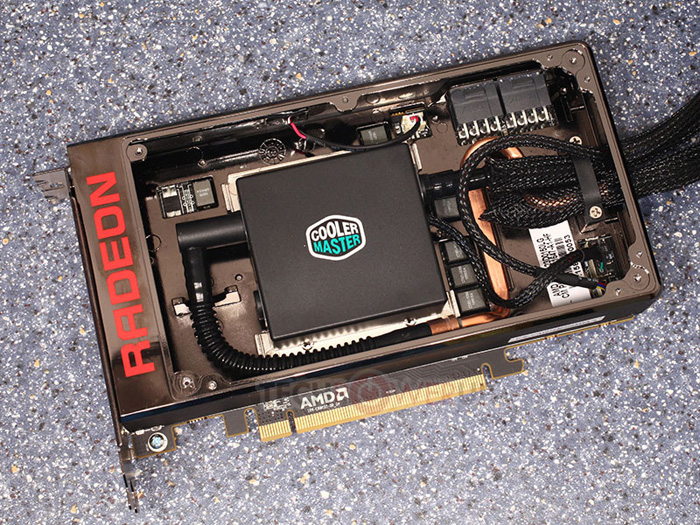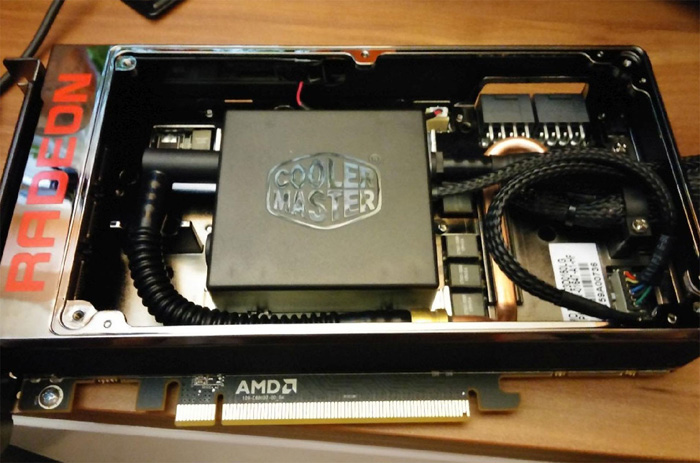 Sadly for AMD fans, the noise problem fix means that there will be two types of Radeon R9 Fury X cards on the market – with the noise problem, although AMD claims a very small number of cards are affected and problem-free cards. Fortunately there's a way to determine what you are getting – the fixed cards have a chrome-colored Cooler Master logo underneath the front plate, while the problematic cards have a white and teal colored logo. This, however, means that before buying a Radeon R9 Fury X card you will have to open it to check the logo and in the case of online purchases this is simply not possible, so you may want to wait for a while before you get your new and shiny R9 Fury X.
(pictures courtesy of Techpowerup)
Source: Techpowerup