WD  today announced that it is now shipping desktop 7200 RPM 2 TB hard drives and is qualifying with OEMs enterprise-class hard drives based on WD's 500 gigabytes-per-platter technology. The popular family of WD Caviar Black drives, now led by the new 2 TB capacity, is perfect for gaming, high-performance desktop systems and workstations; while the WD RE4 2 TB is suited for servers, network attached storage and storage networks.
High-performance hard drives by an industry leader in performance, WD Caviar Black and WD RE4 2 TB drives combine 7200 RPM spin speed, 64 MB cache, dual stage actuator technology, SATA 3 gigabits per second (Gb/s) interface, and an integrated dual processor to deliver ultimate performance in a maximum-capacity drive.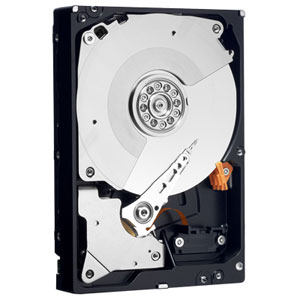 "WD Caviar Black 2 TB hard drives maximize the features and functionality of power computing applications such as gaming, photo editing, user generated multimedia and video," said Jim Morris, senior vice president and general manager of WD's client storage systems. "With the selection of WD Caviar Black hard drives, WD desktop customers receive the best possible mix of capacity, performance and reliability that is required for intense desktop computing."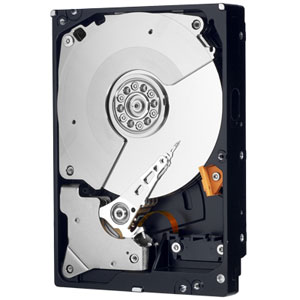 "Specifically designed for enterprise-class applications, WD's RE4 2 TB drives incorporate the best combination of features, optimum performance, and superior reliability that customers have come to expect from WD," said Tom McDorman, vice president and general manager of enterprise storage solutions for WD. "Our enterprise products are directly aimed at customers who require additional features and extensive testing that are necessary for high-end enterprise environments."
WD Caviar Black 2 TB and WD RE4 2 TB hard drives feature the following:
Dual processor – Twice the processing power to maximize performance.
Dual actuator technology – A head positioning system with two actuators that improves positional accuracy over the data track(s). The primary actuator provides coarse displacement using conventional electromagnetic actuator principles. The secondary actuator uses piezoelectric motion to fine tune the head positioning to a higher degree of accuracy.
IntelliSeek™ – Calculates optimum seek speeds to lower power consumption, noise, and vibration.
StableTrac™ – The motor shaft is secured at both ends to reduce system-induced vibration and stabilize platters for accurate tracking, during read and write operations.
NoTouch™ ramp load technology – The recording head never touches the disk media ensuring significantly less wear to the recording head and media as well as better drive protection in transit.
Additional Features for WD RE4 2 TB Enterprise Hard Drives
WD RE4 drives feature 1.2 million hours MTBF, Active Power Save™, enhanced RAFF™ technology, multi-axis shock sensor, native command queuing (NCQ), pressure sensors, third generation dynamic fly height, time limited error recovery (TLER), and an extensive and enhanced testing process to ensure long-term reliability for demanding enterprise applications.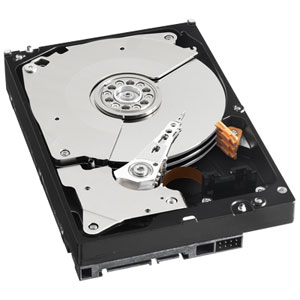 Price and Availability
The WD Caviar Black 2 TB GB (model WD2001FASS) hard drives are available through select distributors and resellers. Manufacturer's Suggested Retail Price (MSRP) for the WD Caviar Black 2 TB drive is $299 USD. The WD RE4 2 TB (model WD2003FYYS) drive is currently being qualified by OEMs. Both drives are covered by a five-year limited warranty.
Source: WD