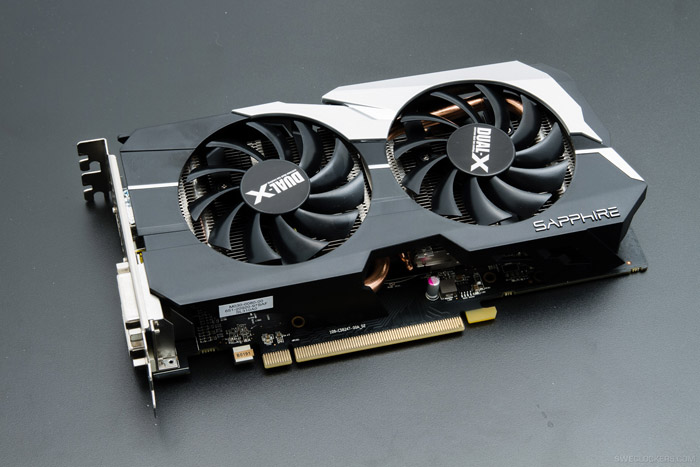 As expected AMD today launched the anticipated Radeon HD 7790 graphics card. While the hardware specs have been known for some time AMD has prepared a nice list of additional features that might make the newcomer a killer purchase.
Based on the Bonaire GPU on 28 nm technology and 2.08 billion transistors, the AMD Radeon HD 7790 packs 896 stream processors, up from 768 stream processors as previously reported and sports 56 texture units and 16 ROPs. The GPU runs at 1 GHz and offers full support for DirectX 11. The HD 7790 also packs GDDR5 memory that operates at 6000 MHz and provides 96 GB of bandwidth over a 128-bit memory bus.
The best part comes now – the Radeon HD 7790 will be about 30 per cent faster than the HD 7770 and around 10 per cent slower than the high-end HD 7850. Moreover the card will be cheaper than previously expected – it will retail for around USD 149 down from USD 180 as reported earlier.
Finally the Radeon HD 7790 will offer great power efficiency – due to the 28 nm tech process and the number of stream processors the HD 7790 will need just 85 watts of power. If this seems too much then the Bonaire GPU offers eight power-saving modes that differ from each other not only by clock speed but also by GPU voltage. This means the GPU clock speed and voltage will change depending on load and at the same time will offer manufacturers the flexibility to design HD 7790 versions that offer various levels of performance and power efficiency.
The AMD Radeon HD 7790 is available now with HIS, Gigabyte, XFX, MSI, PowerColor, Sapphire, ASUS and VTX3D offering a number of models. Mass market availability is expected to be achieved in mid-April though.
Source: AMD