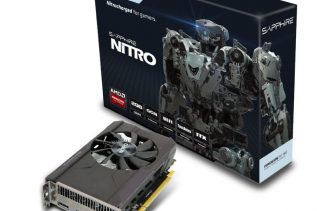 Long-time AMD partner Sapphire Technology has launched a new Radeon R7 360 video card, dubbed Nitro R7 360 2G D5....
As expected AMD today launched the anticipated Radeon HD 7790 graphics card. While the hardware specs have been known for...
AMD has unofficially confirmed the specs of the upcoming Radeon HD 7790 graphics card in a leaked presentation slide that...
AMD's long term graphics card partner Sapphire has showed the company's first Radeon HD 7790 Dual-X graphics card. The new...
AMD's plans to keep on making new Southern Islands graphics cards have resulted in rumors of Radeon HD 7990, HD...