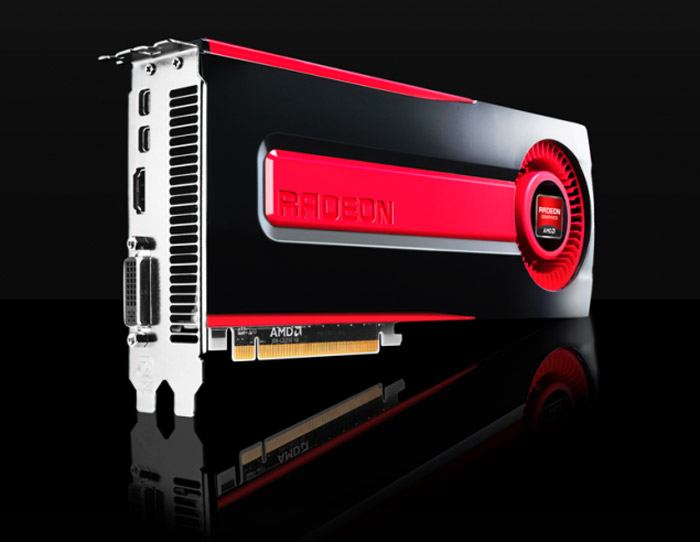 Just a day after the specs of the upcoming AMD Radeon HD 8000 series graphics cards were leaked on the Net it became clear that AMD plans a dual-GPU Sea Islands graphics card that will be known as AMD Radeon HD 8990.
The dual-GPU monster is expected in Q2 2013 and will feature two HD 8970 GPUs onto one graphics card. Thus the dual-GPU card will offer two chips with 5.1 billion transistors each, a total of 5210 stream processors, 320 texture units, 96 ROPs and a pair of 384-bit buses. Total on-board VRAM will range from 6 GB to 12 GB and should run at 5000 MHz effective clock speed. The GPUs will run at 950 MHz with the card featuring TDP of 375 watts.
Unfortunately due to its size and complexity the HD 8990 will not run the cores and the memory at the highest speed possible – as a comparison the single-GPU flagship – the Radeon HD 8970 will run its core at 1050 MHz, while its VRAM will run at full 6000 MHz but the dual-GPU feature should more than compensate for it.
In addition the HD 8990 will support DirectX 11, Shader Model 5.0 and OpenGL 4.2 like all other Radeon HD 8000 cards.
The dual-GPU Radeon HD 8990 will sell for more than USD 1000 when it becomes available next year.
Source: Techspot.com