Advanced Micro Devices has announced the availability of its 16-core "Interlagos" processors and has stated that it had already been generating revenue from it. The new chips are expected to be called Opteron 6200 and will be shipped in Q4 2011. They will be based on 32 nanometer wafer-bakers of GlobalFoundries.
Rick Bergman, senior vice president and general manager of AMD's Products Group commented that "This is a monumental moment for the industry as this first 'Bulldozer' core represents the beginning of unprecedented performance scaling for x86 CPUs. The flexible new Bulldozer architecture will give Web and datacenter customers the scalability they need to handle emerging cloud and virtualization workloads."
What's worth noting is that AMD has succeeded in releasing these chips amidst some difficult times for both the company and GlobalFoundries – AMD has been operating without a CEO for nearly a year until now while GlobalFoundries was having issues with its 32 nanometer process.
The Opteron 6200 will work in Socket G34, the same in which Opteron 6100 "Magny-Cours" works. This means that server makers just have to qualify the new chips on existing platforms rather than engineer new ones.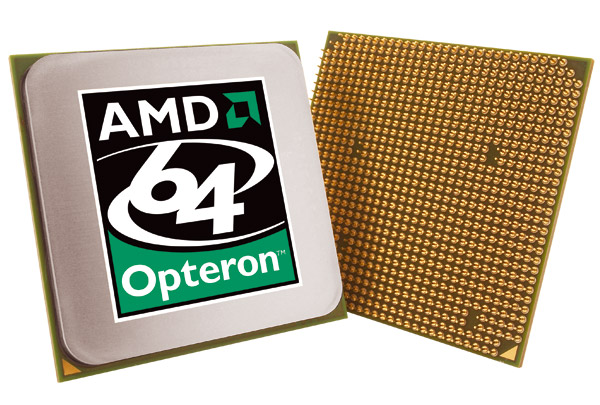 Back at the IEEE's International Solid-State Circuits Conference in San Francisco in February, AMD's chip designers went over the Bulldozer core in great detail without actually pre-launching the Opteron 6200 processors that use the cores. The big innovation with the Bulldozers is to have some components shared across two cores, but to give each core its own thread (with no simultaneous multithreading) to have two strong cores.
Clock speed is not known yet but it should be higher than the current 2.5 GHz that the Opteron 6100 works with. According to Thomas Siefert, the company's CFO and interim CEO, the 16-core Opteron 6200s would offer about a 35 per cent performance boost compared to the current 12-core Opteron 6100s.
Source: AMD