Having improved its Tahiti cores that can now reach frequencies of 1 GHz and above AMD is getting ready to strike at the very capable GeForce GTX 670 graphics card with a new edition of the Radeon HD 7950 that comes with the GHz Edition suffix. Just a short while ago the US company released the Radeon HD 7970 GHz Edition which now competes with the GeForce GTX 680.
The new card however does not bring anything new to the table except increased GPU/memory frequencies with the GPU now working at 1 GHz and the memory running at 5000 MHz (effective). The GPU design stays the same – 1792 stream processors, 112 texture units and 32 ROP units. The Radeon HD 7950 GHz Edition will also have 3 GB of on-board graphics memory accessed via a 384-bit bus.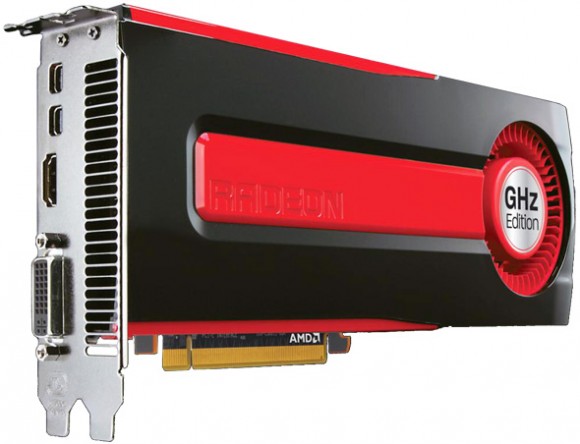 The new video card is expected in Q3 2012. Retail price is expected to fall between 350 – 400 USD.
Source: Fudzilla