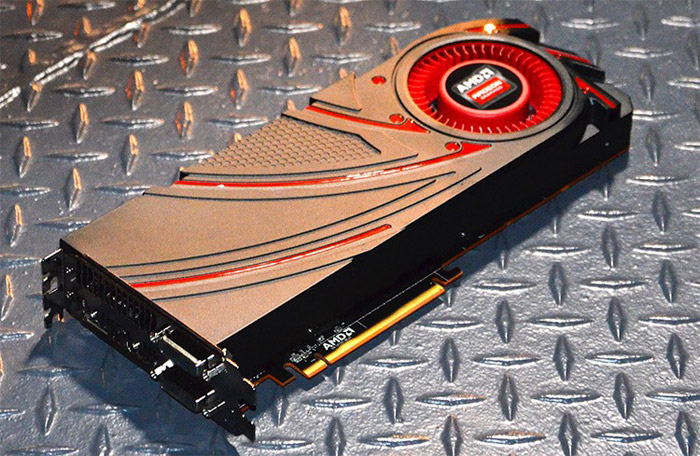 After leaks here and there AMD has officially unveiled its next generation GPU – the Radeon R9 290X.
The event has taken place at the GPU14 Tech Day convention in Hawaii and more specifically on board the USS Missouri. AMD has shown the graphics card only without going into details (as of now) and by looking at it you will see that it comes with rather standard forms and dimensions featuring an air cooler that pushes air along the entire graphics card. The card itself comes with dual-DVI ports, a HDMI port and a DisplayPort. An 8+6 pin PCIe power port powers the new 3D wonder.
According to preliminary information the new GPU is built on 28 nm technology and has 2816 stream processors, 176 TMUs and 32-64 ROPs. The memory runs at 6000 MHz and coupled with a 512-bit memory bus (most likely) outputs 384 GB of data per second.
Source: AMD