AMD's new GPU generation is perhaps the hottest topic of this month – there are numerous articles on the Internet on the yet unreleased cards as we speak and we get new information on a daily basis. This is never a bad thing – in fact we now have some good news for fans of AMD Radeon graphics cards.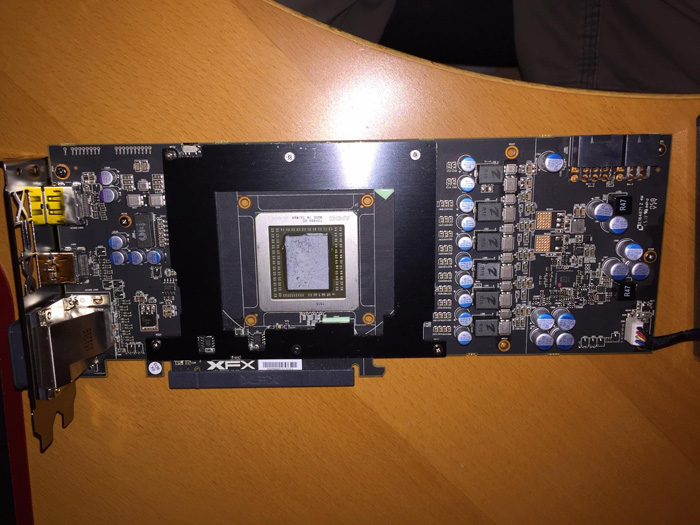 It turns out that not all Radeon 300-series card will be rebranded. The high-end Radeon R9 390X and Radeon R9 390 graphics card will get a speed boost as well – according to Techpowerup the cards will come with speedier GPUs and on-board memory when compared to the Radeon R9 290X and Radeon R9 290. Both newcomers will have the same Hawaii GPU, now codenamed Grenada, but this time the Grenada chip will run at 1050 MHz for the R9 390X (up from 1000 MHz in R9 290X) and at 1000 MHz for the R9 390 (up from 947 MHz in the R9 290). The memory will also operate at a higher clock speed – the Radeon R9 390X and the R9 390 will have memory that runs at 1500 MHz (6000 MHz effective), up from the 1250 MHz chips (5000 MHz effective) in the older generation. This means that the GPUs installed will enjoy 384 GB/sec of memory bandwidth, up from the current 320 GB/sec. In addition the memory of the two cards has been doubled to 8 GB. This means one thing – users will see increased levels of performance.
Speaking of the new AMD Radeon cards we should also say that the name of the new AMD Fiji XT graphics card has become known. Here it is – the card will be called Radeon R9 Fury X. We speculated the card would get a fancy name to catch attention and here it is, finally.
Source: Techpowerup.com