ASRock has been known for years for releasing unique motherboards that come with numerous useful features that cannot be seen in the competition. In many cases the Taiwanese company even combined technologies that seemed totally incompatible, only to make them work, and maybe this is the reason why ASRock has become what it is today.
Anyway, this Taiwanese motherboard maker has come up with something new again. ASRock has released two new LGA 1151 motherboards that come with horizontal PCI-E 3.0 x16 slots for video cards. The boards are called B150M-PIO and H110M-PIO and are designed for use with all-in-one computers and PCs that are housed in uncommon PC cases.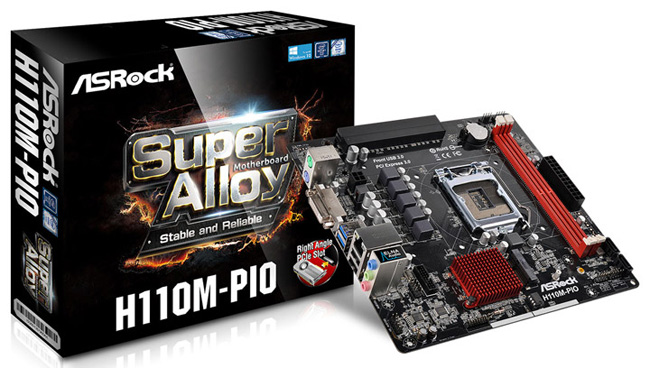 The two new boards share most of the tech specs – they feature the so-called microDTX form factor (203 x 211 mm) and have support for all Intel Skylake processors. There are two DDR4-2133 memory slots for up to 32 GB of RAM memory, two SATA 3.0 ports, on-board Wi-Fi, two power connectors and a DVI port in the back. Unfortunately the boards lack PCI-E x1 slots or legacy PCI slots. In the back users will also find USB 3.0 ports, PS/2 ports and audio jacks. The only difference between the B150M –PIO and the H110M-PIO is in the chipset – the former offers the Intel B150 chipset with support for Intel Small Business Advantage 4.0 technology, while the latter board is based on the Intel H110 chipset.
There's no information on the pricing or the availability date.
Source: ASRock