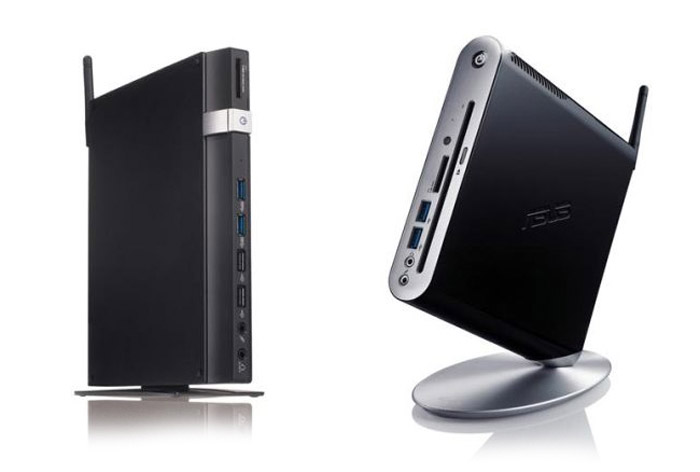 Do you need a really tiny PC?
ASUS has unveiled the EeeBox PC EB1505 mini-desktop PC that besides its tiny size of 193 x 39 x 193 mm also offers support for Windows 8. Capable of fitting nearly anywhere the mini-desktop PC packs some power – it is based on Intel's Celeron 847 processor at 1.1 GHz (Sandy Bridge architecture) and Intel's HM70 chipset.
Other features include two SO-DIMM slots for up to 4 GB of DDR3-1066 memory, 320 GB or 500 GB of hard drive space and a 32 GB SSD, an optical drive that can write on DVD disks and read Blu-Ray disks, a card reader and a Wi-Fi adapter. Up front the EeeBox PC EB1505 also sports two USB 3.0 ports and two 3.5 mm audio ports and in the back you will find D-Sub and HDMI outputs, four USB 2.0 ports, one RJ-45 port and finally eSATA and S/PDIF ports. ASUS also boasts the EeeBox PC EB1505 is very energy efficient.
Pricing right now is a mystery.

Source: ASUS