People who like to use high-end CPUs that generate a lot of heat or simply engage in overclocking will soon have access to a new CPU cooler, designed and manufactured by the famous cooling solutions maker CRYORIG. The new cooler is called H5 Ultimate and is based on the acclaimed H5 Universal chip cooler.
The H5 Ultimate extends the successful Hive Fin base H and comes with the same features found in the H5 Universal except for the cooling fan – the H5 Universal offers a larger XF140 140 mm cooling fan and new jet black heatsink covers. The improved fan increases the number of supported processors and now the H5 Ultimate can cool chips with TDP of up to 180W, compared to H5 Universal's 160W TDP, by pushing 76 cubic feet of air per minute, which is about 17 per cent more when compared to the H5 Universal. Moreover the H5 Ultimate features the acclaimed MultiSeg mounting system so you will not have problems when installing this CPU cooler.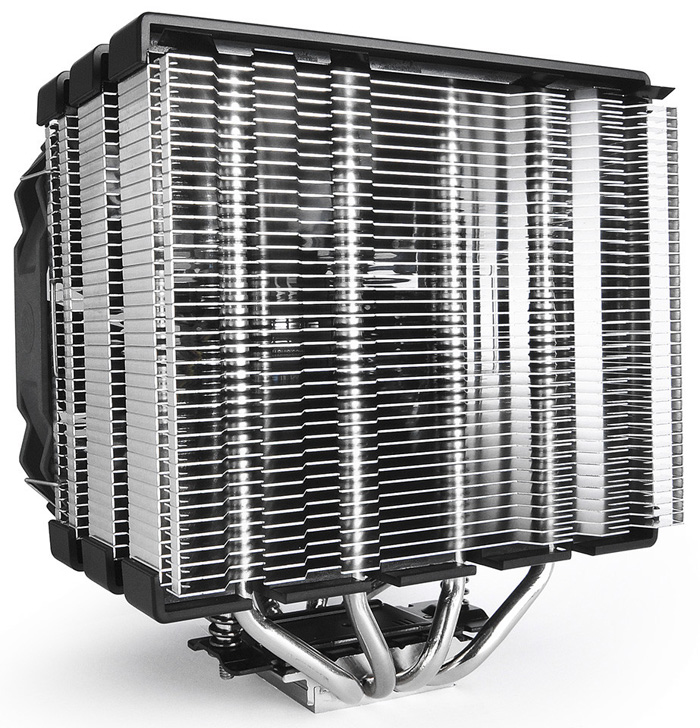 "The CRYORIG H5 Ultimate is the natural evolution of the H5 Universal. It follows our strategy of offering two different styles of products for our models. The Universal line focuses on the best compatibility on the market, and the Ultimate line which is about pure performance. The PC DIY Modding and Overclocking crowd is a smart bunch of people who know what they need and want. We at CRYORIG believe that giving extra options and choices ultimately allows for users to find and choose what they need, instead of having the brands choose for them. Choice of customization is key," said Alex W., who is a co-founder of CRYORIG.
The new CRYORIG H5 Ultimate will be on the market this summer. The cooler will cost USD 46.99 in the United States and EUR 39.99 in the European Union.
Source: CRYORIG