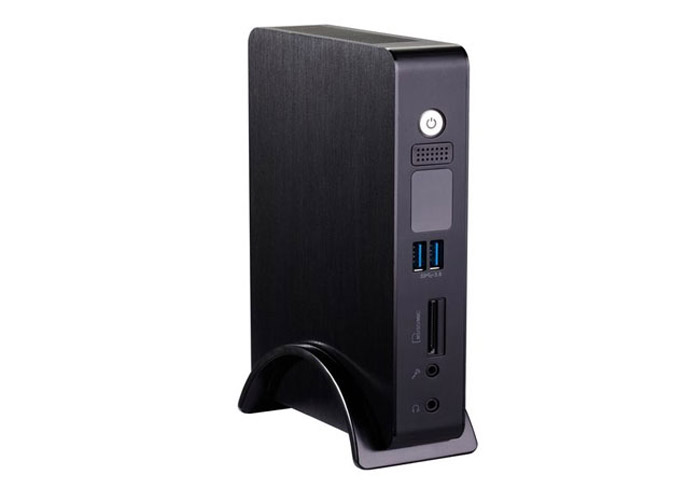 Foxconn has revealed a new NanoPC this time known as AT-5570 and based on an AMD chip – the AMD C-70 "Ontario" dual-core low power SoC with Radeon HD 7290 graphics.
The whole system measures just 190 x 135 x 38 mm and this is the reason Foxconn used the 9-watt Ontario chip in order to reduce internal heat and internal heat build-up. The AT-5570 also features four USB 2.0 ports, DVI output, HDMI output, Gigabit Ethernet and a line-out jack on the back. Up front users will find two USB 3.0 ports, a SD card reader and jacks for headphones and a microphone.
Inside users can take advantage of a 2.5-inch hard drive or a SSD drive and up to 4 GB of DDR3 memory, thanks to a single SO-DIMM slot. The computer also supports 802.11n Wi-Fi for connections anywhere around the house.
The Foxconn AT-5570 is fully compatible with Windows XP, Windows Vista, Windows 7 and of course Windows 8. Pricing is unknown though.
Source: TGDaily.com