HP today refreshed its All-in-One PC offering with huge number of new models with a broad range of screen sizes for consumers and businesses.
The new All-in-One PC models come from HP Omni, TouchSmart, TouchSmart Elite and HP Pro series.
Starting at $399.99, the HP Omni series receive two additions – the 20-inch HP Omni 120 and 21.5-inch HP Omni 220 PCs. They are powered by latest AMD or Intel processors and can be configured with up to 750GB in storage space, have built-in speakers and some Omni 220 models even offer Beats Audio and second-generation Intel quad core processors. Omni 120 will be available from Sept. 21 and e HP Omni 220 from Sept. 11.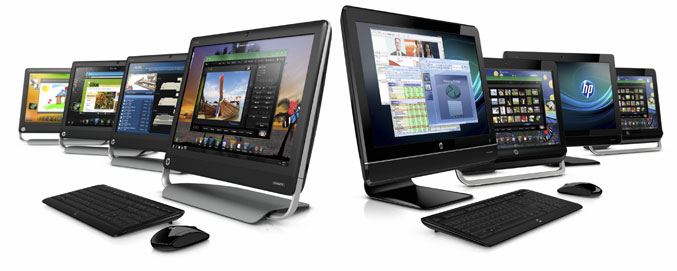 The offer also includes, the 20-inch HP TouchSmart 320, 21.5-inch HP TouchSmart 420 and the 23-inch HP TouchSmart 520 models,  featuring a free-standing, tilt-enabled display, the newest version of HP's TouchSmart software, some models offer Beats Audio and HP also propose optional Pulse Subwoofer, paired with the TouchSmart 520 or 610 for more depth to music, movies and games. The HP TouchSmart 420/520 will be available on Sept. 11 with starting price of $699.99/899.99, TouchSmart 320 on Oct. 2 starting at $599.99, while HP Pulse Subwoofer is expected to be available on Sept. 21 in for $149.99.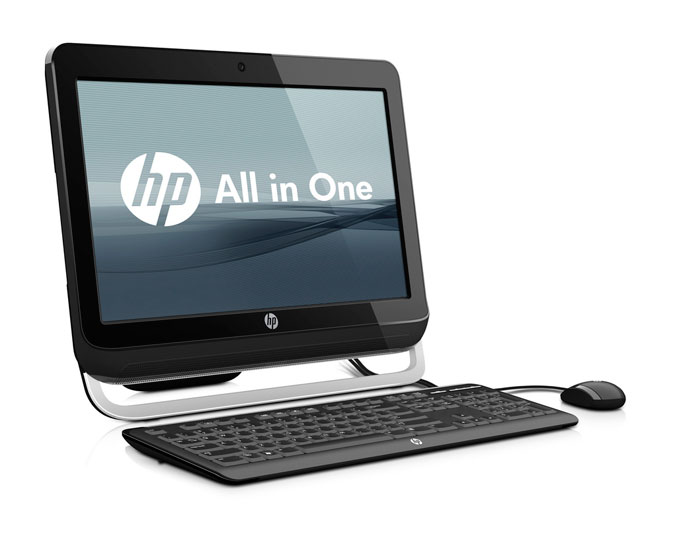 The next is the 21.5-inch HP TouchSmart Elite 7320 designed for small businesses, it offers full HD LED back-lit touch display, choice of second-generation Intel Core i3 i5 and i7 processors, along with HP TouchSmart Suite and is expected to be available on Sept. 21 with starting price of $850.
And finally is the HP Pro 3420 All-in-One which has 20-inch screen a Core i3 processor, up to 8 GB of memory, up to 2TB of storage space, stereo speakers and built-in webcam. It is set to be available in October, starting at $599.
Source: HP