iBUYPOWER has released a new gaming rig that surprises with features and more importantly – with price.
The new gaming PC is called Gamer Power 595D23 and is based on AMD's latest processor architecture and features an AMD FX 4100 quad-core processor running at 3.60 GHz. The game machine also comes with 8 GB of fast DDR3 memory, 1 TB hard drive, an AMD Radeon HD 6770 video card, a dual layer DVD-RW optical drive and a 600W power supply unit. All this is housed into a stylish NZXT Source 210 case that comes with 6 USB ports – 4 back and 2 front. Software provided is Microsoft Windows 7 Home Premium x64.
All this costs just 649.99 USD.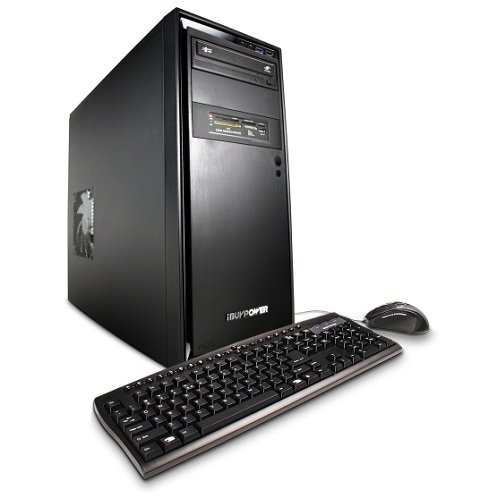 The gaming rig is available exclusively at TigerDirect. "Were always excited to partner with Tiger Direct and build systems for their knowledgeable customer base," said Darren Su, Vice President of iBUYPOWER. "The Gamer Power 595D3 meets the high performance and value expectations they have come to expect and demand."
Source: Legitreviews