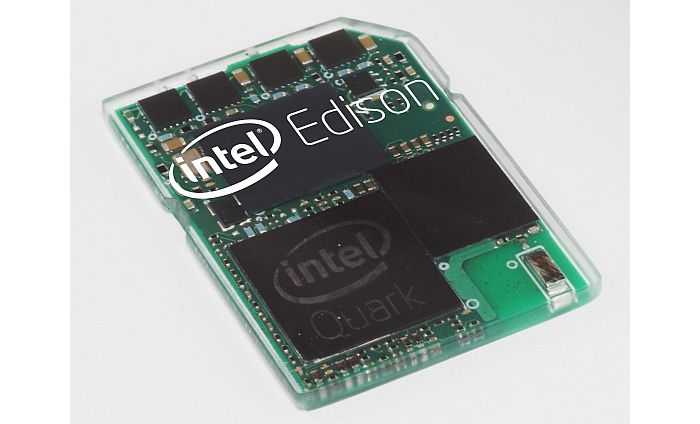 Chip giant Intel has presented a rather unique company product – a pocket-sized PC that is as large as a small memory card. The new device is called Edison and is one of the world's first personal computers based on the Intel Quark system-on-a-chip.
The Intel Edison is based on a low power Intel processor and an integrated microcontroller core. The microcontroller handles input/output tasks while the on-board x86 processor brings support for multiple operating systems including Linux. There's also Wi-Fi, Bluetooth, LPDDR2 memory and NAND flash storage memory on board.
The Edison is housed in a chassis that resembles a SD card and can be integrated in different kinds of smart electronics. It appears as of now that the new device will also enjoy market support by other companies too.
Source: Intel