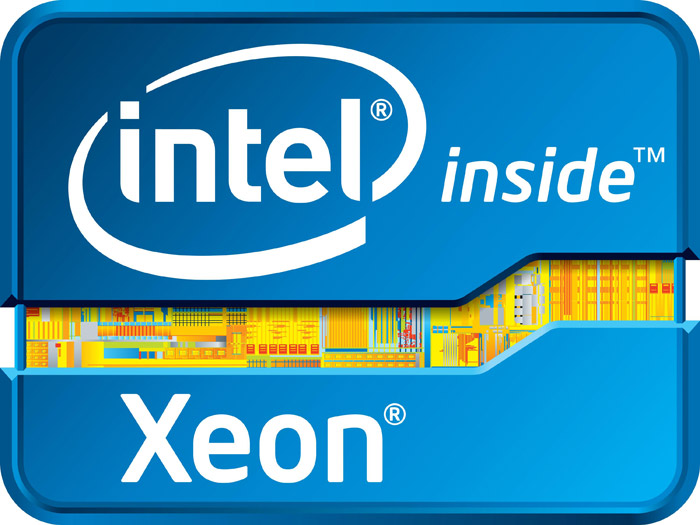 While most users focus on the latest and greatest desktop processors chip giant Intel also makes server chips that usually offer much better tech specs, albeit at a higher price. Such is the case with the upcoming Xeon E5 v2 and Xeon E7 v2 processors expected later this year.
In case you are looking for a new server processor or platform you might want to take a look here as the first details on the upcoming server processors have hit the Internet. The upcoming Xeon E7 v2 chip, codenamed Brickland, will have up to 15 processing cores, up to 37.5 MB of L3 cache, Hyper-Threading support for up to 30 threads at once, Turbo Boost 2.0, Trusted Execution technology, Intel Secure Key, OS Guard as well as VT-x, VT-d and VT-c technologies. Moreover the chip's integrated memory controller can work with up to 24 memory modules at once for unseen memory capacity and there will be three QPI lines as well as 32 PCI-Express 3.0 lines too. The Xeon E7 v2 is expected in Q4 2013.
The Xeon E5 v2 family will include several chips. The Xeon E5-2600 v2 will have up to 12 processing cores and up to 30 MB of L3 cache as well as support for Intel Secure Key and OS Guard technologies. The chip will also include two QPI lines, up to 40 PCI-Express 3.0 lines and four DDR3-1866 memory channels. The Xeon E5-1600 v2 will have up to six cores. Both chips will fully support Hyper-Threading technology and will debut in Q3 2013. In Q1 2014 Intel will also release the Xeon E5-2400 with up to 10 cores and 20 threads at once.
Source: CPU World