Perhaps not that many people know about the International Supercomputing Conference (ISC), which is taking place in Germany this week but although the event may seem obscure for most people it, in fact, brought some big news – with Intel taking the top spot so far.
The US chip giant unveiled more details about its upcoming Many Integrated Cores (MIC) architecture. In the works for the past five years it seems the entire project is reaching a successful end and Intel even had a sticker for it carrying the product brand name – Xeon Phi.
Unfortunately Intel did not say that much about the first generation MIC boards, codenamed Knights Corner. All Intel said was that the boards will be known for their Xeon Phi branding, that they will have more than 50 cores, will use PCI-E interface that has eight or more gigatransfers per second, and will sport 8 GB of GDDR5 memory and possibly more according to Rajeeb Hazra, VP of Intel's Architecture Group.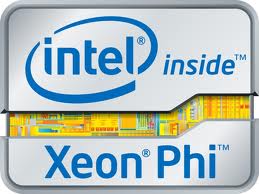 The new MIC boards will allow Intel to directly compete with NVIDIA in the GPGPU field. NVIDIA is currently working on new Tesla K20 boards that will offer very strong double-precision floating-point performance but lack of information on the side of Intel will leave potential customers wondering if the K20 Tesla will beat Xeon Phi in the FPU department.
The first Xeon Phi boards are expected later this year and until their release they will surely remain a very interesting and mysterious product.
Source: The Inquirer