The famous memory maker Kingston announced a new type of DDR3 memory that has been engineered and optimized specifically for the recently released Intel Ivy Bridge-based processors.
The memory belongs to the Kingston HyperX memory line and comes in dual-channel kits that boast capacities of 8 GB and 16 GB operating at 1600 MHz, 2133 MHz, 2400 MHz and soon at 2667 MHz clearly targeting power users, enthusiasts and gamers.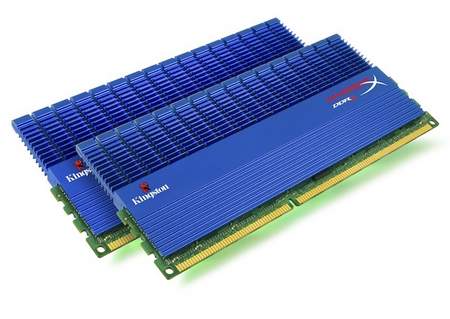 As to pricing the kits cost differently depending on memory capacity and of course speed. The 8 GB kit running at 2666 MHz still has no price as it is an upcoming product, but the 8 GB memory kit at 2400 MHz will sell for 89.99 USD, the 16 GB memory kit at 2133 MHz will cost 219.99 USD, the 8 GB kit of memory running at 2133 MHz will set you back 74.99 USD and lastly the 16 GB 1600 MHz memory kit will retail for 129.99 USD.
Source: Zdnet.com