Kingston Digital, Inc., the flash memory affiliate of Kingston Technology Company, Inc., the independent world leader in memory products, has released the HyperX 3K SSD – a high-performance solid state drive that comes with an affordable price tag.
The new SSD is powered by the popular SandForce SF-2281 controller and supports SATA 3.0. Kingston claims that the HyperX 3K SSD is a great choice for budget-minded gamers, enthusiasts, multitaskers, overclockers and system builders allowing them to experience the ultimate in the ultra-responsive gaming, multitasking and multimedia computing power.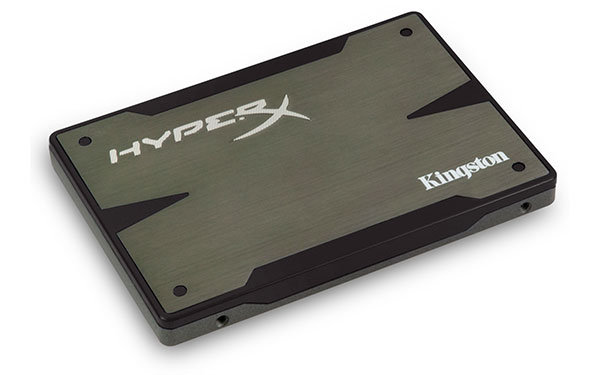 "Kingston is devoted to offering the best upgrade solution for every market segment. The new Kingston HyperX 3K SSD is specifically designed to meet the needs of budget-minded gamers, PC enthusiasts and A/V professionals looking for powerful upgrades." said Ariel Perez, SSD business manager, Kingston. "We are thrilled to offer an SSD that combines HyperX performance and Kingston quality at a lower price."
The new Kingston HyperX 3K SSD arrives in the usual 2.5-inch form factor and is based on NAND flash memory. Kingston offers different capacities that include 90 GB, 120 GB, 240 GB and 480 GB capacities and the drives boast 555 MB read speed and 510 MB of write speed with the 480 GB model being a bit slower with its 540 MB read speed and 450 MB of write speed. As to the IOPS the HyperX 3K SSD features 85 000 IOPS for read speed and 74 000 IOPS for write speed.
Backed by a three-year warranty Kinston promises 1 million hours of MTBF. The drives will be available as stand-alone SSDs and as kits. The stand-alone version will cost between 140 USD and 700 USD depending on capacity, while the kits will sell for 150 USD – 710 USD also depending on capacity.
Source: Yahoo.com